The Los Angeles-class American nuclear submarine Newport News, which, according to the Pentagon's statement, entered Gibraltar for "planned technical reasons", left the port and headed for the Eastern Mediterranean, according to marine monitoring resources.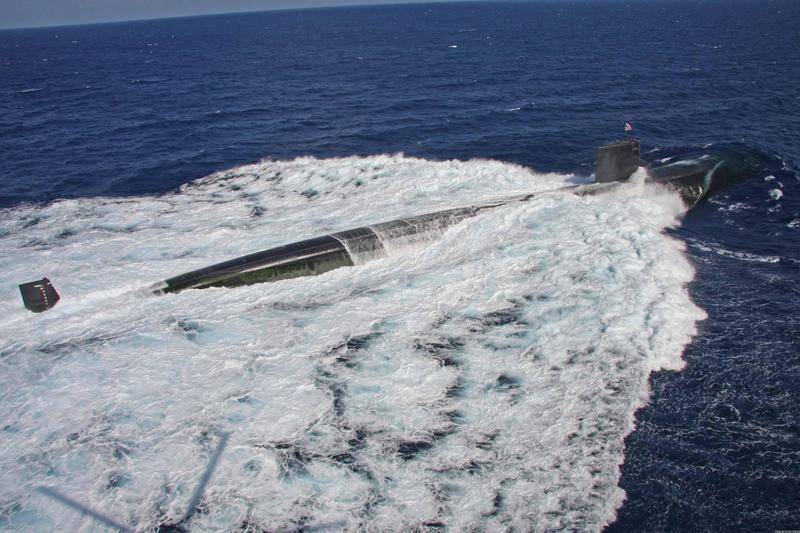 According to the resources, the USS Newport News nuclear submarine, after staying at the port of Gibraltar for four days, left the port, rounded Cape Europe at the southern tip of Gibraltar and headed east. Earlier in the Pentagon, they denied the possibility of sending this submarine to the Mediterranean Sea in preparation for striking Syrian territory. The submarine is armed with 12-th Tomahawk cruise missiles with a range of 1,6 thousandths.
According to the Russian Defense Ministry, there are already two American nuclear submarines in the Mediterranean, and two US Navy destroyers, Karni and Ross, are located in the eastern Mediterranean. Currently, the American destroyer Winston Churchill is also going there. In total at the moment, around the Tomahawk 120 missiles are concentrated on several carriers in the Mediterranean. Earlier, the American destroyer "The Sullivans" with cruise missiles arrived in the Persian Gulf, and the strategic bomber B-1В, armed with 24 air-to-surface cruise missiles, was redeployed to Qatar.