Is Azerbaijan heading for CSTO?
In Baku, they continue to actively discuss the meeting of the leaders of Russia and Azerbaijan - Vladimir Putin and Ilham Aliyev, held in the state residence "Bocharov Ruchei" in Sochi.
During the meeting, the heads of the two countries held negotiations, which resulted in the signing of a package of documents of an intergovernmental and interdepartmental nature. Thus, the leaders of Russia and Azerbaijan confirmed their intentions regarding the expansion of economic cooperation, as well as an increase in the volume of trade between the countries and the creation of joint ventures.
How this meeting will affect the development of further bilateral relations between Russia and Azerbaijan, in more detail to the Azerbaijani news agency
Vzglyad.az
said Daria Grevtsova, who is the coordinator of the Group of Friends of Azerbaijan in Russia.
In particular, she noted that this is the third meeting between Putin and Aliyev over the past three months, which indicates the intensity of relations between the two states. Directions were identified in which further cooperation should be strengthened in the near future.
In addition to cooperation in the military-technical, oil and gas and agricultural sectors, one of the important areas is the problem of security. This problem remains acute against the background of the unpredictable (interpretation of Azerbaijan) actions of the current leadership of Armenia, which can lead to dramatic consequences in resolving the Nagorno-Karabakh issue.
Russia has repeatedly expressed dissatisfaction with the actions of the government of Nikol Pashinyan, who promoted patriotic pathos in the country and ensured the entry into power.
Another equally important topic for Russia is the desire of Azerbaijan to cooperate with the CSTO as a partner or an observer. Earlier, the Azerbaijani authorities avoided any kind of interaction with the CSTO because of Armenia, which is one of the participants in this organization. The decision of the current authorities of Azerbaijan to apply for further cooperation with the CSTO could lead to active interaction of the Russian and Azerbaijani armed forces in the format of this organization.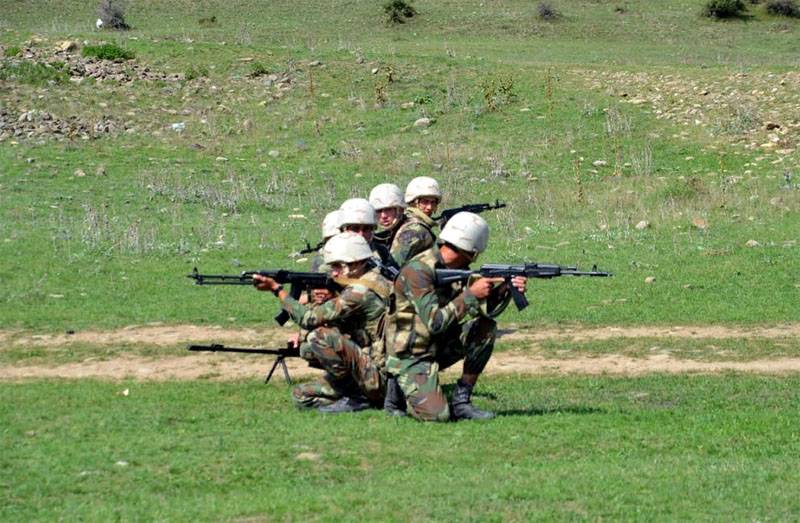 Azerbaijan today is extremely interested in establishing relations with Russia. Against the background of incessant talk of possible large-scale destabilization in Iran, which will become a headache for Baku due to the huge flow of refugees, it is very important for the Azerbaijani authorities that Moscow take into account all their wishes in the region. Armenian authorities did not comment on Baku's regional wishes for Azerbaijan.