The British military criticized domestic-made Foxhound armored vehicles, which, as it turned out, were completely unsuitable for use in the hot climate of Afghanistan, writes RT with reference to the Times newspaper.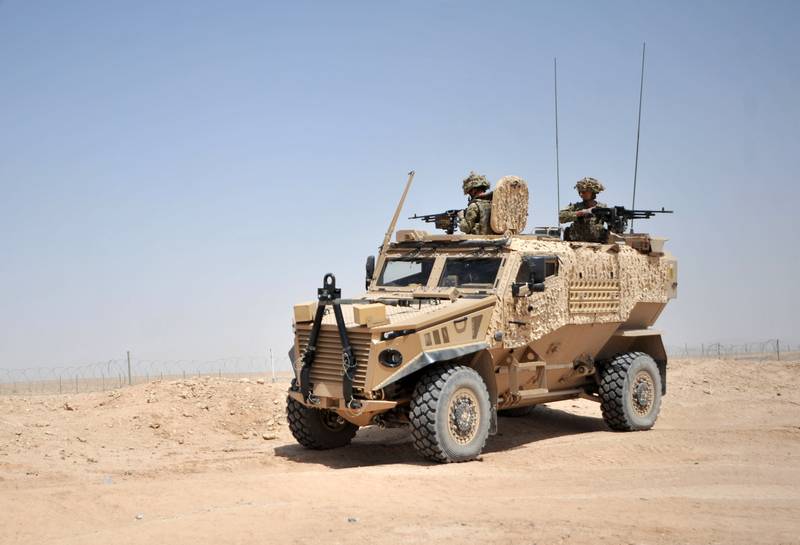 As the newspaper notes, the military complain of frequent car breakdowns, not its insecurity. During his visit to Kabul, the Minister of Defense of Great Britain, one of Foxhound's armored vehicles that were part of the minister's motorcade, simply did not reach the site, having broken down the road. The corps of the Royal Engineers confirmed the frequent breakdowns of the armored car, but said that "this does not affect the quality of the patrol operations."
The Foxhounds armored car was first introduced to the public in 2012. It was specially created to work in a hot climate, but the problem with the engine overheating could not be solved. Crews try to make more frequent stops in the shadows to partially solve this problem. Due to frequent breakdowns, the crews try not to move far from the base when patrolling, in order to be able to request evacuation.
In the British army, Foxhound replaced the Snatch Land Rover light armored vehicles, nicknamed "coffins on wheels" because of the death of at least 37 crew members in Afghanistan and Iraq. The armored car is declared as a "light, maneuverable and reliably protecting crew" with a reinforced mine bottom protection, which is V-shaped. Crew 4 man. In service with 2 machine gun caliber 7,62 mm. Speed ​​- 110 km / h.