Tokyo alarmed: a record number of Russian ships passed through the Strait of La Perouse
The Japanese military have recorded the largest number of Russian Navy ships of various purpose since the Cold War, which at one time passed through the Laperuz Strait between the islands of Sakhalin and Hokkaido, the agency reports
Kyodo
.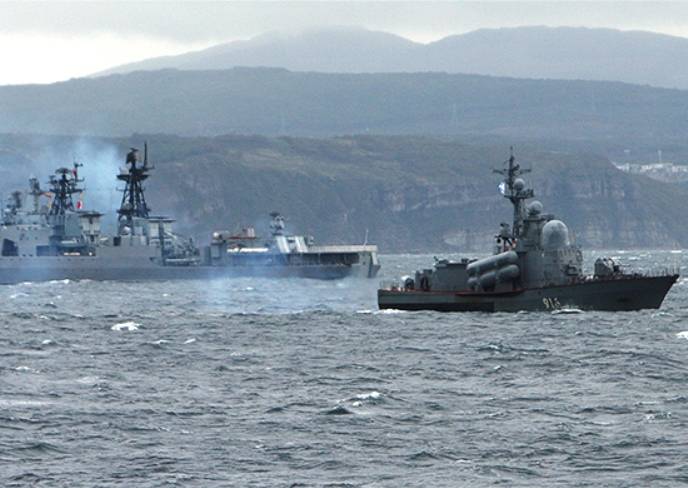 According to the military, it is about 28 Russian ships, proceeded to the Sea of ​​Japan in the period from the evening of September 1 to the second half of the next day.
It is reported that among them, including, were destroyers of the destroyers and reconnaissance ships. The ministry also noted that no violations of the borders of the territorial waters of Japan and "other dangerous actions" were recorded.
Recall that in late August, the Russian Defense Ministry
reported
that in the waters of the Sea of ​​Okhotsk and the Sea of ​​Japan within the framework of the tactical exercises of the Pacific Fleet there are about forty surface ships, submarines, rocket boats and support vessels.
The press service said that during the maneuvers, the tasks of air defense, the detection and destruction of conventional enemy submarines, the launching of missile strikes, convoying, as well as the tasks of material and technical support are being worked out.
Earlier, in the course of the exercise, the nuclear submarine "Tomsk" and coastal complexes "Bastion" performed successful rocket firing at the Sea of ​​Okhotsk at target drifting ships. The distance to the targets ranged from 250 to 500 km.
Ministry of Defense of the Russian Federation