Another
aviation
The incident occurred in the Indian Air Force. On Tuesday morning, the country's Air Force MiG-27 fighter-bomber crashed. The incident occurred near the city of Jodhpur in the state of Rajasthan in the north of the country, according to the Indian military.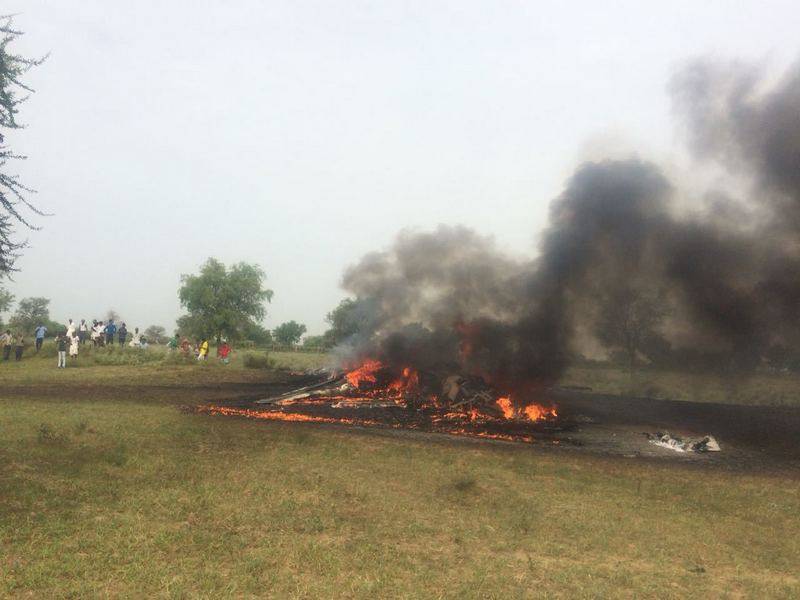 According to the Indian Ministry of Defense, the MiG-27 aircraft performed a scheduled flight. Taking off from the territory of a military base near the city of Jodhpur, the fighter after some time fell and caught fire. Over the crash site, according to eyewitnesses, you can see columns of thick smoke. The fighter pilot safely ejected; nothing threatened the life and health of the pilot. Civilian casualties were avoided.
According to the statement of the official representative of the military department of India, Colonel Sombit Gosh, the causes of the crash of the MiG-27 fighter aircraft of the Indian Air Force are currently unknown, a thorough investigation of the incident will be conducted.
This incident is not the first in the Indian Air Force. This year, two Indian Air Force MiG-21s crashed, the pilots of both cars were killed.