Former submarine commander Dmitry Donskoy Rear Admiral Arkady Romanov on Monday presented to the Northern
fleet
as submarine commander, reports
press office
fleet.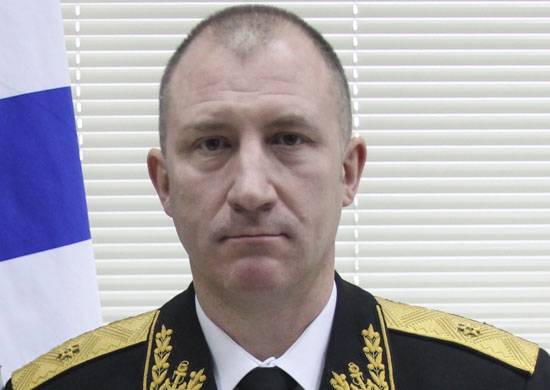 The appointment took place in accordance with the decree of the President of the Russian Federation. Romanov Commander of the Northern Fleets Nikolay Evmenov presented during the scheduled conference call.
It is reported that after graduating from the Higher Scuba Diving School for them in 1991. Leninsky Komsomol Romanov served on the heavy strategic-class submarines of the Northern Fleet, having traveled from the engineer group of the missile warhead to the commander of the cruiser Dmitry Donskoy, on which the fundamentally new ICBM of the sea-based Bulava was tested.
Then he held the posts of chief of staff of the compound of the nuclear submarine, head of the fleet headquarters, commander of the connection of strategic submarines, chief of the White Sea SF base and others.
He graduated from the Academy of the General Staff of the Armed Forces. He was awarded several orders - Courage, "For Marine Merit", "For Military Merit", - with medals and other government and departmental awards.