The Japanese authorities have once again sent a note of protest to Russia in connection with the events in the Kuril Islands. This time, the Japanese side was not satisfied with the commemorative events organized in the Kuril Islands on the occasion of the anniversary of the end of the Second World War. We are talking about events held on September 2.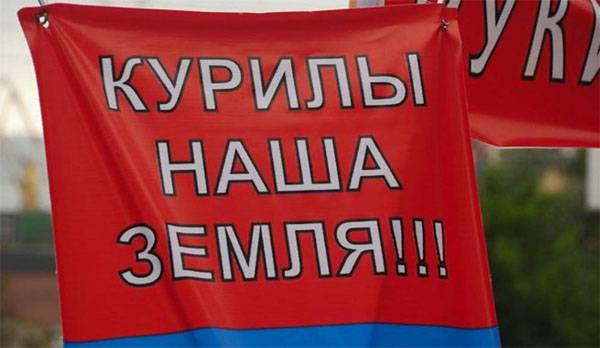 Yoshihide Suga, Secretary General of the Japanese Cabinet of Ministers, said that Russia's military presence in the "northern territories" itself (as the Russian Southern Kuril Islands continue to be called in Tokyo). According to Mr. Sugi, Japan is sending a protest through its embassy in Moscow. A Japanese government official announced that Russia's actions on the Kuriles "do not coincide with the official position of Tokyo," and therefore "are unacceptable."
Recall that the Japanese side every time makes a complaint to Russia about practically any kind of activity in the South Kuriles, demanding the transfer of the Kuril Islands to the jurisdiction of Tokyo. At the same time, the Japanese authorities every time call the Kuril question a "territorial problem." Moscow has repeatedly answered this by saying that Russia has no territorial problems, and if Japan has any, then its own problems.
On the Kuriles themselves, local residents advised Japan to protest against the United States with a military presence in Okinawa. However, as far as we know, no protest notes were sent to the USA from Mr. Sugi.