The President of Ukraine introduced to the Verkhovna Rada a bill according to which, the slogan of the Ukrainian nationalists "Glory to Ukraine!" Should become the official military salute, reports
RIA News
.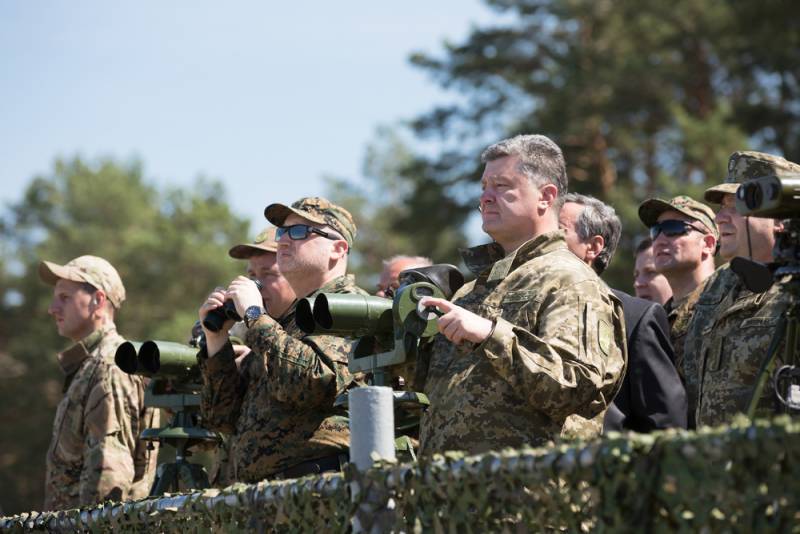 Earlier, the head of the Ministry of Defense Stepan Poltorak said that President Poroshenko instructed the government to draft a law that would replace the greeting in the Ukrainian Armed Forces with "Hello, comrades" and "I wish you health" with "Glory to Ukraine" and "Heroes of Glory".
The order has been executed. A draft law sent to the Verkhovna Rada on Monday introduces changes to the charter of the internal, garrison and guard services and the military regulations of the Armed Forces of Ukraine, according to which a new military greeting is established: "Glory to Ukraine" - "Glory to the Heroes".
This slogan has since been coined by the "Ukrainian Insurgent Army" (UPA, banned in the Russian Federation). The heroization of its leaders - Bandera and Shukhevych - is condemned by veterans of the Great Patriotic War and many politicians.
In particular, they urge not to forget about the atrocities that collaborated with the fascists of the Ukrainian nationalists, for example, about the "Volyn massacre" of 1943 of the year - the mass destruction of the Polish population in Volhynia (up to 1939 of the year was mainly part of Poland). The exact number of victims of this tragedy has not yet been established. According to historians, their number ranges from 36 thousand to 100 thousand people.