Manturov: Russian defense industry is ready for the construction of helicopter carriers
Russian shipbuilding enterprises are capable of building helicopter carriers and supplying them to customers, including foreign ones, if they have a corresponding interest.
RIA News
message of the Minister of Industry and Trade Denis Manturov.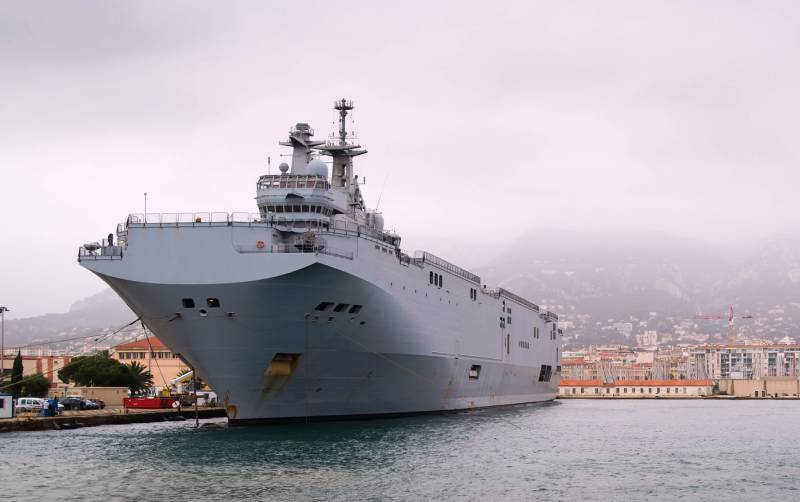 Earlier, in August, Manturov reported that instead of helicopter carriers, Russian enterprises would build universal landing ships capable of carrying helicopters on board. In turn, the head of the USC, Alexei Rakhmanov, said that for the Russian
fleet
an expedition ship will be built.
At the request of the journalist to clarify this question Manturov asked not to catch a word. He noted that military terminology is complex and multifaceted, both in the Ministry of Defense itself and in the manufacturer, which always adapts to the requirements of the customer. Therefore, it is better for journalists to get an answer to this question from the main customer, the industry minister added.
I can only say that we can definitely build helicopter carriers and deliver them to customers, including foreign ones, who will be interested in this, concluded Manturov.
Recall that in 2011, Russia signed a contract with France for the supply of two Mistral-type helicopter carriers, but later, in 2015, the French government refused to transfer ships to the customer due to anti-Russian sanctions imposed by the European Union and the United States. The contract has been terminated.
In May of this year, Deputy Defense Minister Yury Borisov (now Deputy Prime Minister) told reporters that the first Russian helicopter carrier will appear around the year of 2022.
https://ru.depositphotos.com