The technopolis of the defense department in Anapa continues to be filled with research and production components. Today, the Constellation concern of the Roselectronica holding is ready for deployment in the Era technopolis of two special laboratories. In these laboratories it is planned to develop a reconnaissance and observation complex of a mortar battery.
It is also reported that in one of the laboratories specialists will be engaged in the technology of reducing the so-called radio-visibility. First of all, we are talking about the radio-visible problem of robotic complexes.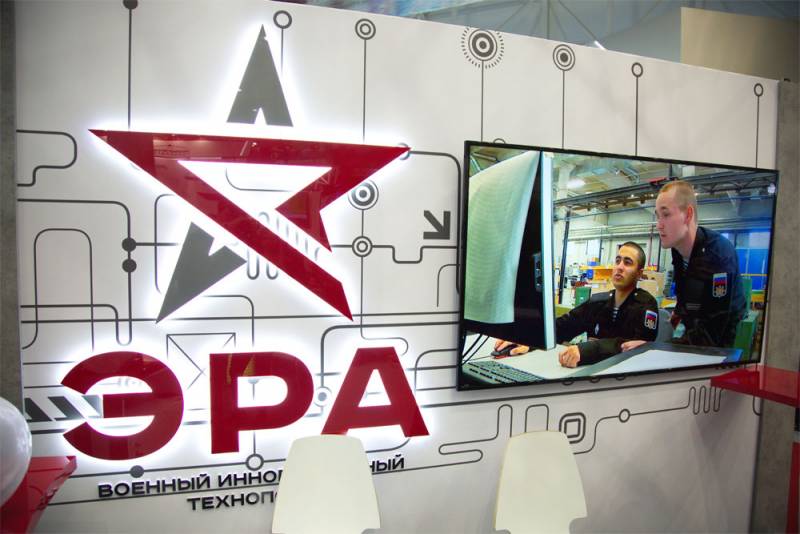 The head of the laboratory of breakthrough technologies (and there is such a) of the Constellation concern, Sergey Karamov, talks about the project:
The decision to open the company's laboratories in the military technopolis was due to the need for organizing closer cooperation with the General Directorate for Research and Development and Technological Support of the Advanced Technologies of the Russian Ministry of Defense. This will significantly reduce the development time of the equipment.
Sergey Karamov, who will head the "Constellation" laboratories on the territory of the Era technopolis, notes:
Laboratories today face challenges that are of a breakthrough nature and imply the creation of armament complexes that have no domestic, and possibly foreign, counterparts. Solving these issues will require close interaction with other thematic divisions of the Technopolis, which will only add synergistic effect to our general research and development.
Open laboratories in the "Ere" is scheduled for November this year.
Press office
Rosteha
reports that the construction of the "Era" is currently completed by about 89%.