NPO "Energomash" announced the conduct of fire tests of the engine RD-171МВ, stating that they are scheduled for the end of 2020 - the beginning of 2021 of the year. This was announced by the deputy director general - chief designer of NPO Energomash (enterprise-developer of the RD-171MV engine) Pyotr Levochkin.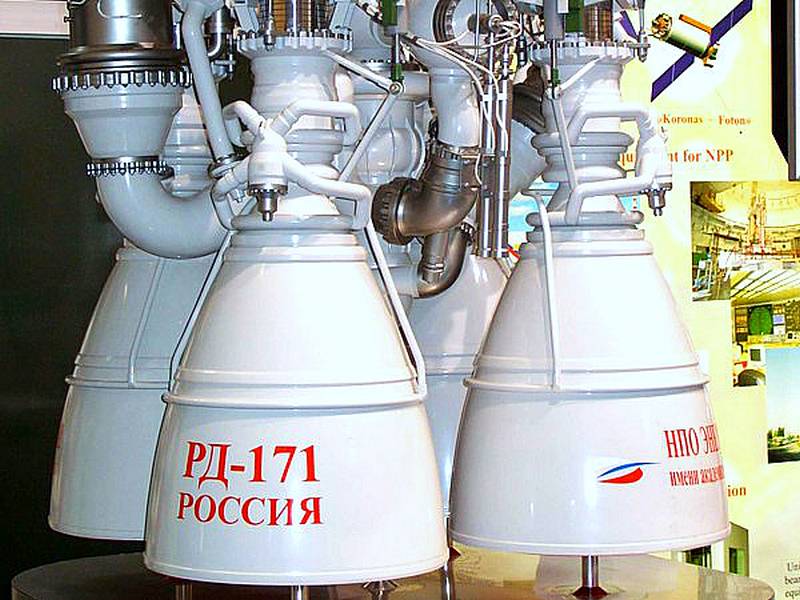 The new RD-171MV engine, or Tsar-Engine, as Roscosmos head Dmitry Rogozin called it, will undergo firing tests on the stand at Energomash at the end of 2020 - the beginning of 2021, they are planned for this time, Levochkin said. Earlier it was reported that fire tests will be conducted in 2019 year.
As explained by the chief designer, the RD-171MV engine will have a new control system, and fire protection measures will be strengthened. At the same time, no radical alterations in hydraulics and gas-dynamic part will be made. The engine will be entirely Russian, the participation of Ukrainian enterprises in its creation is excluded. Earlier, a Ukrainian-made drive was installed on an RD-171 engine, a drive made by TsNIIAG Moscow installed on an RD-171 engine will be installed on the RD-191МВ. The new engine is scheduled to go into series in 2021 year.
The engine is created for the Soyuz-5 launch vehicle developed by Energia Rocket and Space Corporation. "Soyuz-5" can be used to launch a manned ship "Federation" in low earth orbit.