A ceremony was held in Honolulu (Hawaii, USA) for the transfer of the Sri Lankan Navy to the large-scale patrol ship WHEC 720 Sherman (of the Hamilton type) removed from the coast guard, reports
bmpd
.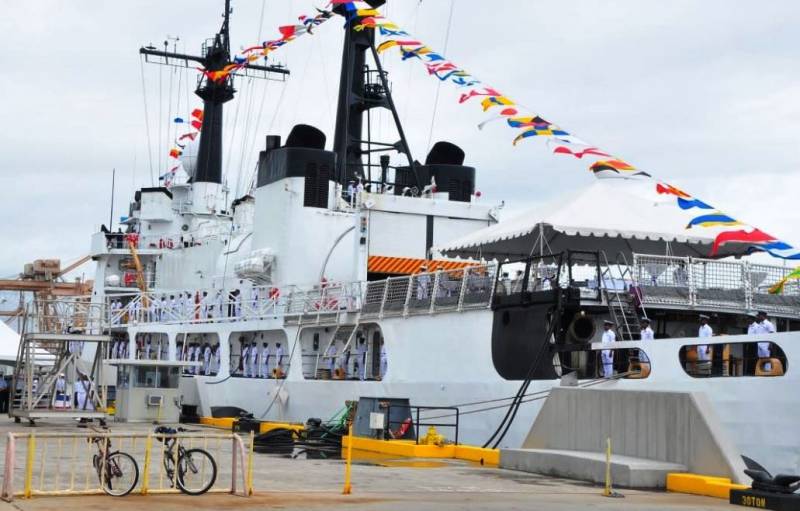 Sherman is one of the 12 large patrol ships adopted by the US Coast Guard from 1967 to 1972 year. The ship was commissioned in 1968 year and decommissioned through 50 years in March this year.
Hamilton type ships have been disengaged from the U.S. Coast Guard since 2011. A total of 9 ships were decommissioned. Of these, three have already been transferred to the Philippines, two to the Navy of Nigeria and Bangladesh, and one to the Vietnam Coast Guard. The last of nine went
the fleet
Sri Lanka.
Transfer of ships is free of charge. The recipient country only pays for repair work and crew training, which is carried out in the United States (for example, the Philippines received in 2016 year, the Philippines in total paid $ 16 million).
In August, it became known that the Sri Lankan government refused to order a ship for the project "Cheetah-5.1" in Russia, which had been negotiated for a long time. In fact, the American ship was transferred to the Sri Lankan fleet with the aim of disrupting the deal with Russia (earlier Sherman was planned to transfer to Vietnam).