The President of Ukraine, as he himself asserts, knows up to a percent the number of citizens of the country who are ready to take on
weapon
. According to Petro Poroshenko, "if several years ago the number of citizens ready to defend Ukraine with a weapon in the hands of citizens was 20%, now it has grown several times".
Poroshenko said that today they are already 89%.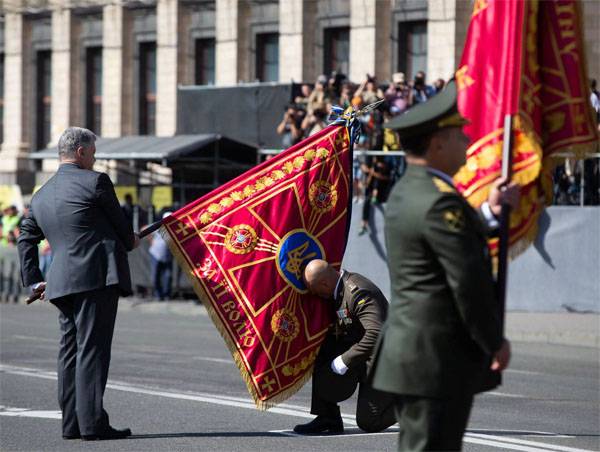 Recall that Poroshenko previously visited the capital of the United States of America, where he took part in the farewell ceremony for Senator John McCain. According to Poroshenko, McCain was close to Ukraine and Ukrainians, and he was also "a real hero of Ukraine."
According to Poroshenko's logic, in order to become a hero of Ukraine, it is necessary to support an unconstitutional coup, to finance radical nationalists and to offer a program of military aid to immerse the country in the blood of a civil war. That is exactly what McCain did.
Speaking to the assembled representatives of the student's self-government discussion club "Scientific Change" about how many Ukrainians are ready to take up arms, Poroshenko didn't say where his data was about 89% of the population, and who these 11% are who did not are going to? Whether Mr. Poroshenko himself belongs to those 11 percentages with other representatives of the oligarchic circles who got used to be at war only by the hands of ordinary citizens of the country?