The Chief of the General Staff took up the "restoring order" in the army
The chief of the General Staff of the Armed Forces of the Russian Federation, Valery Gerasimov, demanded that district commanders, branches of troops, formations and units cease the practice of breaking service time in troops, reports
Kommersant
.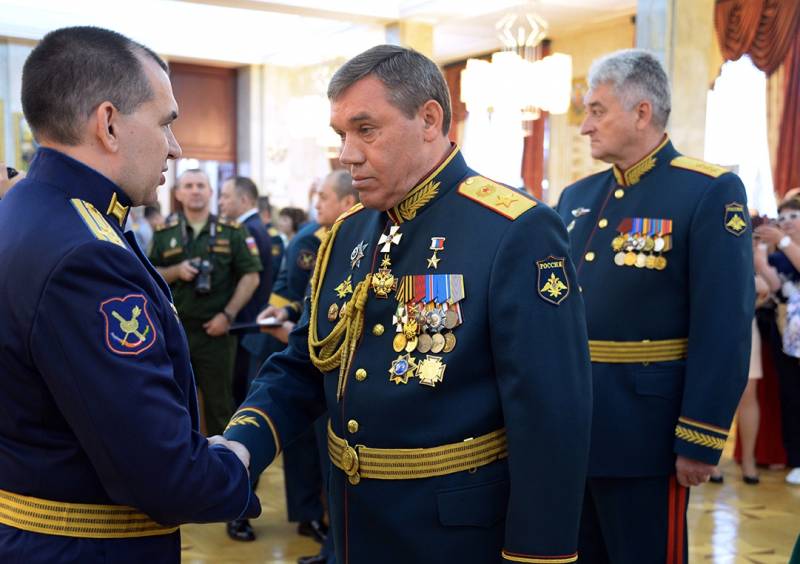 This is stated in the letter of the Chief of the General Staff of the Armed Forces of the Russian Federation No. 312 / 2 / 6382, sent to the troops of August 17. The letter is based on the results of a large-scale verification in the troops.
The document notes the inability of a number of commanders to plan a working day and correctly distribute tasks. From now on, commanders are forbidden to hold meetings at night, weekends, and holidays; in addition, they have been instructed to eliminate the practice of detaining subordinates in the service "before the departure of the leadership", as well as finding military personnel at work sites during off-duty hours.
In addition, according to the general, there are still cases when the officer corps conducts "vacations at a unit", when the servicemen, being formally on vacation, continue to fulfill their duties at the request of senior commanders.
It also continues the practice of setting tasks with minimum deadlines ("immediately", "by morning", "by Monday"), which leads to a violation of the working hours, the involvement of military personnel to work at night and on weekends.
According to the General Staff, the most unfavorable situation in this area is in the Southern Military District, Central Military District and the Main Command of the All-Union Federation of the Russian Federation.
According to a newspaper source, the reason for the check was a large number of appeals to the central apparatus of the Ministry of Defense. Many complaints referred to irregular work schedules and difficulties in obtaining a fixed weekend. He noted that the increased requirements for personnel are right, but one should not "go too far", otherwise the army will start losing qualified servicemen.
Ministry of Defense of the Russian Federation