Indian media publish reports that the government is preparing to submit a document approving the purchase of new foreign-made fighter jets for the needs of the Indian Air Force 114. The total amount that the Indian budget intends to spend on contracting military aircraft is about 20 billion dollars.
Edition
The Economic Times
reports that until recently, in New Delhi, they were considering proposals from foreign suppliers on six fighter options. The list of applicants is as follows:
F / A-18 and F-16 (USA), Gripen-E (Sweden), MIG-35 (Russia), Eurofighter Typhoon (EU) and Rafale (France).
In this case, preference was given precisely Rafale.
It is now becoming known that India includes Sukhoi fighters (Russia) in the expanded list. We are talking about the latest Russian fighter Su-35.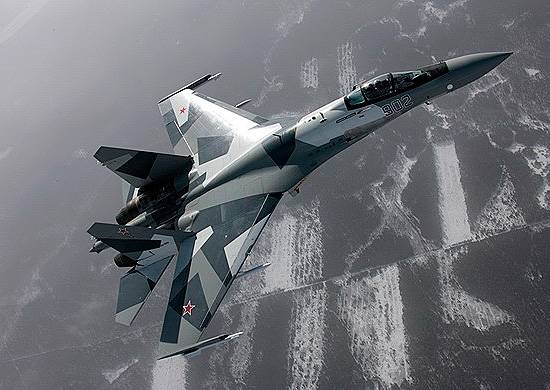 It is noteworthy that the inclusion of the Su-35 in the list of aircraft that can be contracted by India, occurred against the backdrop of the demonstration of these fighters by China. China signed an agreement with a Russian manufacturer and has already received the first batch of Su-35.
Generally, in India it is painful that China has one or another weapon, including that purchased from the Russian Federation, but New Delhi does not. A similar situation is developing around the C-400 air defense system, which the American "partners" are actually trying to ban the Indian side from Russia.
Experts in India point out that today, various foreign fighter aircraft are being used in the country's air force - most of them are Russian, including the Su-30MKI and MiG-29. It is noted that if the preference is given, for example, to the French "Raphales", this will become a "logistic nightmare". In particular, it is reported that additional funds will be required not only for the training of Indian pilots, but also for the maintenance of these aircraft, which the French manufacturer has not yet expressed any particular desire to cooperate in producing with New Delhi. Moreover, the Indian Air Force will need to build three new air bases with a completely new infrastructure. And they are not going to allocate funds from the budget for these needs.