In one of the parts of the armed forces of Ukraine for testing received new fire-resistant shoes. It is designed for units of the fire service of the Armed Forces of Ukraine. We are talking about shoes, which, as the manufacturer (Talan company) reports on its social network page, have fire and moisture resistance.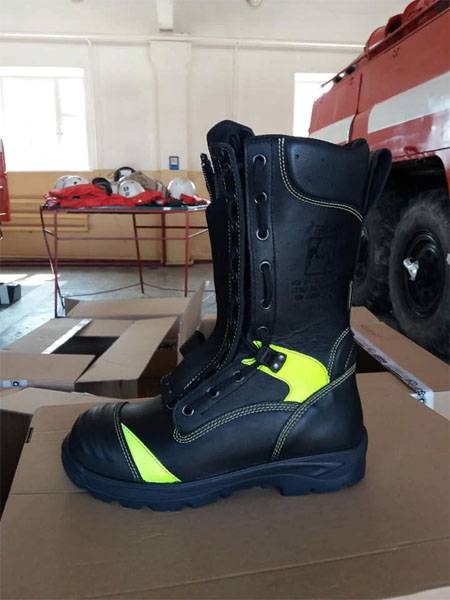 It is stated that the shoes entered trial operation in a military unit, where it will be used by military personnel under extreme conditions. In particular, it is planned to be used during fire and rescue operations, during restoration work.
At the same time, Ukrainian volunteers inquired from the company's management: "At what price do these shoes go to the troops?" The question arose due to the fact that in previous cases of the supply of shoes to the Ukrainian Armed Forces, it turned out that its cost was too high at times. It is noteworthy that the leadership of "Talana" stated the following:
About the price at the moment we will not say.
For whatever reason, the price of military shoes suddenly kept secret, not reported.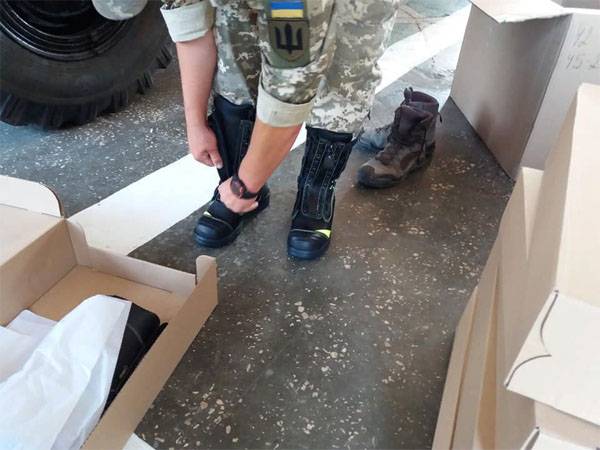 Also, volunteers asked the manufacturer about the security of the sole against punctures. The management of the Ukrainian company declares: "Protection against punctures in stock."