French President Emmanuel Macron said that dialogue with Moscow is necessary and that he respects Vladimir Putin, who, however, dreams of "dismantling" the European Union, reports
RIA News
.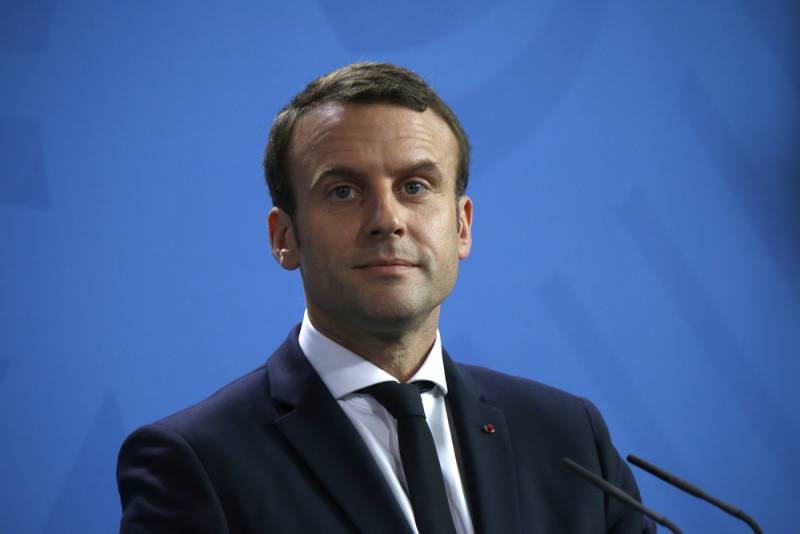 I respect Putin, I believe that Europe should create approaches to security along with Russia. But Putin has a dream - to dismantle the EU,
said Macron on Swedish television.
The question about the Russian leader was asked to Macron before the parliamentary elections in Sweden, which will take place on September 9. During the election race of one of the leaders of the anti-immigrant conservative party "Democrats of Sweden" Yimmi Okesson was asked which of the politicians, in his opinion, is stronger - Macron or Putin. Okesson did not respond, noting that he did not want to make any choice.
Having told about this case to the President of France, the journalist asked to comment on the answer. Macron noted that the answer says a lot about the leader of the party, who "could not arrange in order of priority values ​​and interests."
According to him, France is one of the countries with significant democracy, where human rights are respected. Russia is not a model in terms of human rights. Therefore, "the Russian Federation can not be a model for the Swedes," concluded Macron.
Okesson himself, explaining his unwillingness to make a choice between presidents, said he did not see a reason for this.