In Washington, it was decided that after recognizing Jerusalem as the capital of Israel, it was time to give a kind of "gingerbread" to Palestine. On the "originality of American gingerbread" just below.
Against the background of endless Palestinian protests against American recognition of Jerusalem as the Israeli capital in the United States, they said that they are now ready to embody the "second part of the deal" in the Middle East. At the same time added that the transaction is multilateral in nature.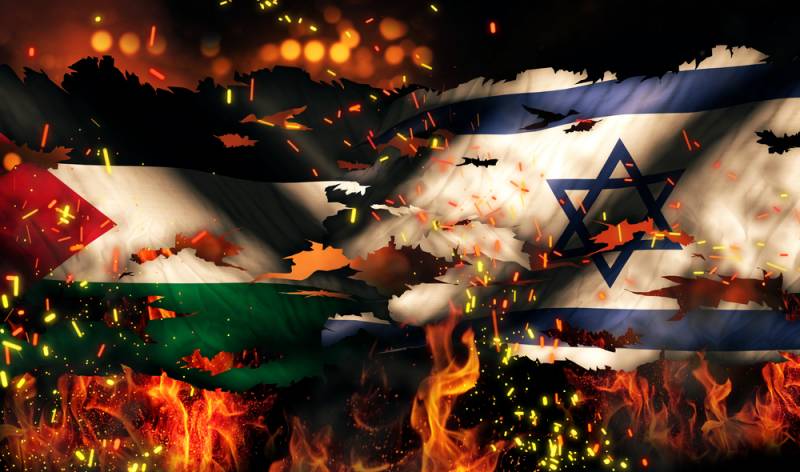 Israeli TV came up with a report on the negotiations of the Israeli parliamentarians with the leader of Palestine, Mahmoud Abbas. The talks focused on the American idea, which presupposes the actual abandonment of their own state by the Palestinians while simultaneously joining the Palestinian territories in a "confederative union with Jordan". With such a proposal previously made adviser to the President of the United States (in combination - Trump's son-in-law) Jared Kushner. In this issue, Kouchner was supported by Special Representative of the US Presidential Administration for International Affairs Jason Greenblatt.
The proposal is also related to the fact that the "new confederation" should have a single capital - in Amman (the capital of Jordan).
The US proposal was heavily criticized in both Palestine and Jordan.
At the aforementioned meeting of Mahmoud Abbas with the Israeli parliamentarians in Ramallah, the leader of Palestine declared that the Palestinians would accept the American proposal in one single case: if Israel enters into such a confederation, abandoning its independence.
And this is the answer of the official Amman:
Our position on resolving the conflict remains unchanged: this is recognition of the Palestinian state by the international community, recognition with its capital in Jerusalem. Jerusalem should remain the capital of two states - Palestine and Israel. The creation of the Jordanian-Palestinian Confederation is not a matter for discussion.
Earlier in Washington, Jared Kushner called the American proposal "deal of the century" and promised economic benefits to all who support it. In his statements sounded the name of another state - Egypt. In Cairo, the statement of the adviser Trump is not commented.