High-ranking military personnel from the United States and Canada, as well as a large number of foreign mercenaries, arrived in the Donbass area, reports
RIA News
a message from the representative of the operational command of the DPR, Daniel Bezsonov.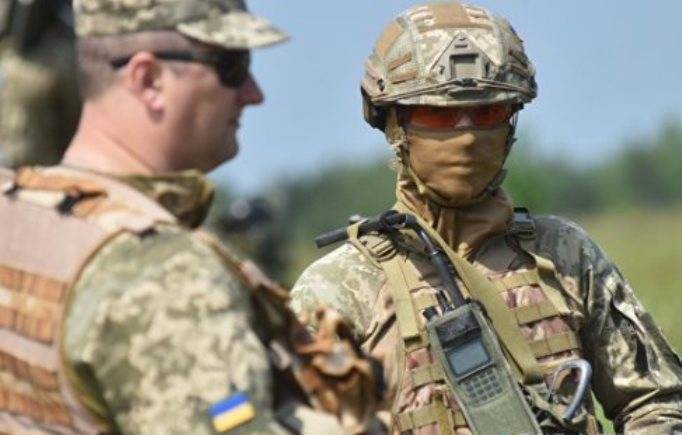 According to Bezsonov, the military arrived at the headquarters of the OTG Vostok, as well as at the 56 motorized infantry and 406 artillery brigades deployed near the settlement of Urzuf.
The DPR command does not exclude that foreign military arrivals will be directly involved in the planning of offensive actions, he said.
There is no doubt that the appearance of foreigners is connected with the preparation of Ukrainian troops for the escalation of the conflict in the south of the Donetsk region, Bezsonov added.
On the eve of the Kiev security forces tried to provoke the DNI army to open fire. This was told by the Minister of Defense of the DPR, Vladimir Kononov.
He said that according to his information, yesterday's flight of airplanes and helicopters along the contact line, the Ukrainian side tried to provoke the republic's Armed Forces to break the truce.
And if the DPR forces succumbed to the provocation, then this violation would be immediately recorded by journalists and representatives of human rights organizations located on the territory controlled by the Armed Forces of Ukraine, the minister said.
Kononov also noted that the situation along the line of contact is under the reliable control of the DPR army.
Earlier, after the death of Alexander Zakharchenko, the command of the republic announced the imminent attack of Ukrainian troops.