Head of the Donetsk Republic Alexander Zakharchenko was treacherously murdered, and the consequences will be inevitable, reports
RIA News
statement by the press secretary of Russian President Dmitry Peskov.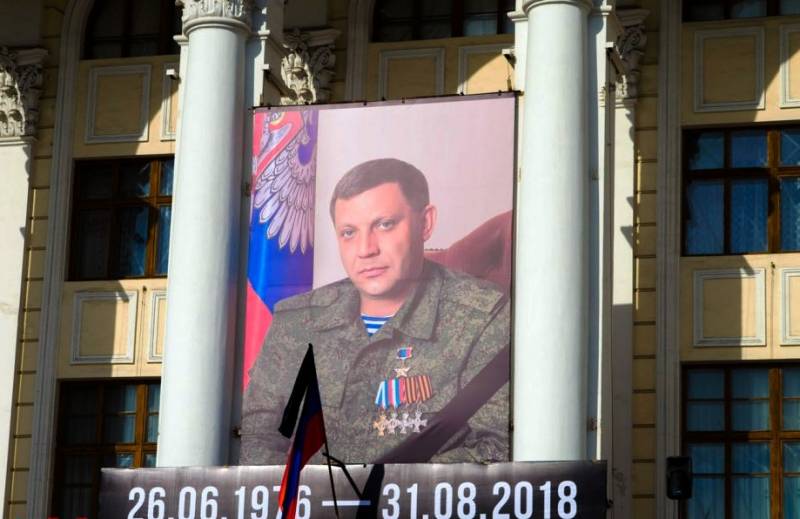 Tragic event. A courageous man passed away, he was treacherously murdered. The consequences will be quite inevitable, said Peskov.
He explained that the point here is not in revenge, but in stopping the ongoing practice of terrorist acts.
Sands recalled a series of murders in the Donbass. Who is behind them, one can only guess. However, it can be said with confidence that this practice does not contribute to the implementation of the Minsk agreements and to the establishment of an atmosphere of mutual trust - it is still a long time to go to such an atmosphere, now it is completely absent, he noted.
And even more, the terrorist practice does not contribute to detente on the contact line in the Donbass, the spokesman added.
As already reported, Zakharchenko died on Friday evening as a result of a directional explosion in the cafe "Separ" in the center of Donetsk. Also, the bodyguard of the head of the DPR was killed by an explosion. Total hit 11 people. For the commission of a crime, several people have already been detained, confirming that a sabotage by the SBU had taken place.
The farewell ceremony with Alexander Zakharchenko took place in the hall of the Donetsk Opera and Ballet Theater. A multikilometer queue of residents stretched to the theater building. Delegations from Russia, South Ossetia and Abkhazia took part in the mourning events. Members of the delegation visited the site of the death of the head of the DPR, where they honored his memory with a minute of silence.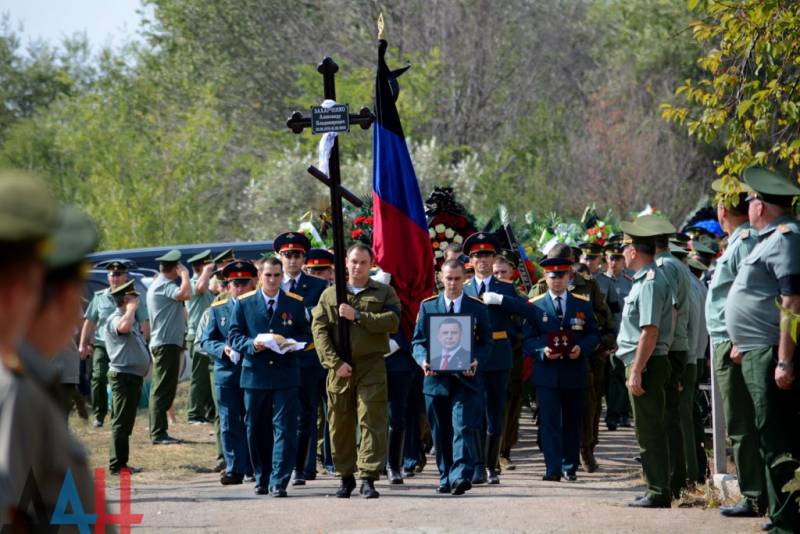 Zakharchenko was buried with military honors at the Donetsk Sea Cemetery.