Pranker Alexey Stolyarov (Lexus) told the channel
RT
details of a telephone conversation with Defense Minister Stepan Poltorak on behalf of Petro Poroshenko, which took place late on Saturday.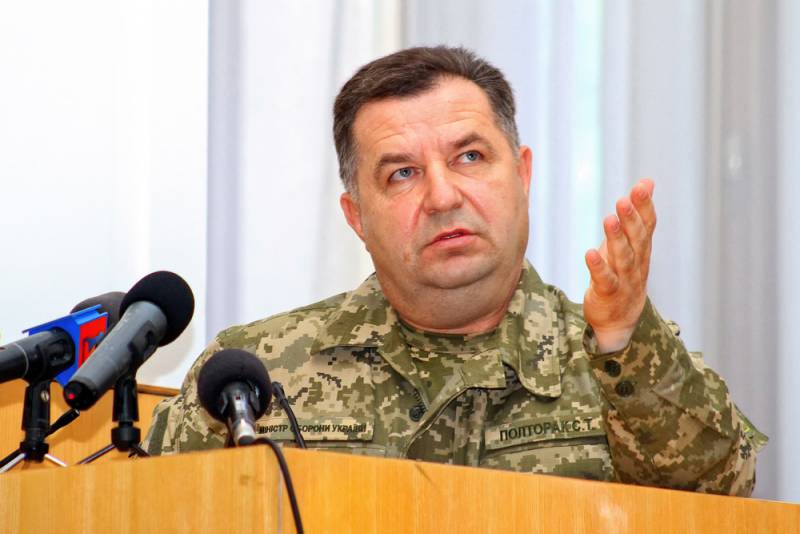 According to Stolyarov, he and Kuznetsov (Vovan) knew that the president of Ukraine is currently in the United States, so they decided to fake such a call to Poltorak, who is in Kiev.
The prankers cut the necessary phrases of Poroshenko from previous conversations with Poltorak, including obscene ones, which dealt specifically with the defense capability of Ukraine, the state of affairs in the Donbas and further plans.
The call allegedly took place from the board of the presidential plane returning from the USA to Kiev. On high tones, the "president" demanded that the minister immediately withdraw his troops from the conflict zone in Donbass and write a resignation report. Poltorak agreed.
Stolyarov noted that the Minister of Defense suspected something was wrong only after a certain time after the conversation. He contacted his advisers and instructed him to collect complete information: why it was suddenly necessary to withdraw the troops and why he was, in fact, dismissed. The advisers failed to quickly collect such data, so Poltorak began to find out from his connections whether he really communicated with Poroshenko. Having found out, in the end, that the president did not call him, the Minister of Defense hurried to put information about this (in his editorial office) on the website of the military department.
According to his report, "today at midnight, Russian prankkers tried to provoke the defense minister to make statements about recent events in the zone of the environment." Poltorak also noted that "during the conversation, voices of famous people were fabricated" (famous people should mean Petro Poroshenko).
According to the minister, the purpose of this "trick" is to push the responsibility for the death of the head of the DPR, Alexander Zakharchenko, to Ukraine.