It is necessary to do away with the dominance of the US dollar in international trade, transfers
RIA News
statement by Turkish President Tayyip Erdogan.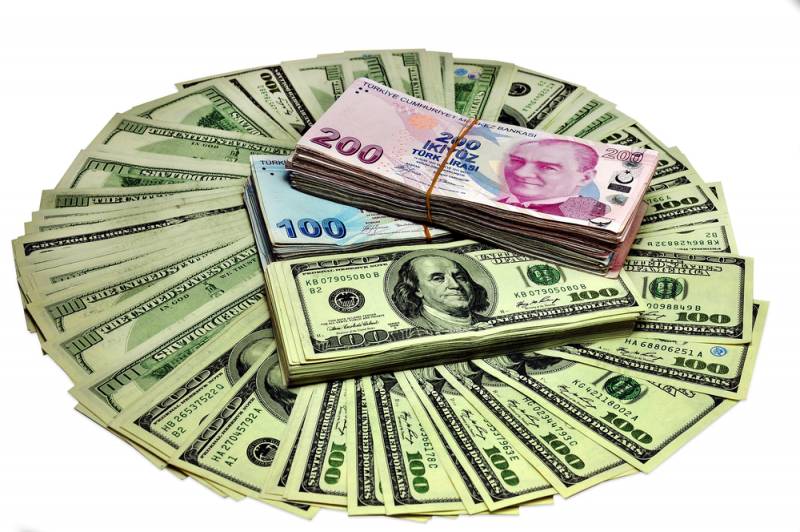 The domination of the dollar must be put an end, using the national currency in the calculations, Erdogan said, speaking at the Turkey-Kyrgyzstan business forum in Bishkek.
According to him, a system tied to the US currency, which was originally created to simplify trade, has now become a huge problem - the trade wars started by the US are forcing to use new strategies.
The President noted that the current manipulation of exchange rates is an attempt to force the country to doubt Turkey's healthy and strong economy. However, thanks to the efforts of Ankara and the support of the Turkish people, this attempt failed, Erdogan added.
Recall the recent worsening of relations between Ankara and Washington was provoked, including by the case of American pastor Andrew Brunson, whom the Turkish authorities arrested in 2016 year on suspicion of anti-government activities. After Ankara's refusal to release the pastor, the United States imposed sanctions against Turkish Justice Minister Abdulahmit Gul and Interior Minister Suleyman Soilu, accusing them of violating human rights.
Then from Washington was followed by an increase in duties on Turkish steel and aluminum. This caused the collapse of the Turkish lira. Ankara responded by increasing duties on American goods, including automobiles, tobacco, alcohol, cosmetics, rice and other products.