Japan raised fighters to escort Russian aircraft
The Air Force Self-Defense Forces of Japan on Saturday raised the alarm on their fighters to escort Russian aircraft stationed at the Japanese borders, reports
TASS
the message of the Joint Committee of the Chiefs of Staff of the military department of the country.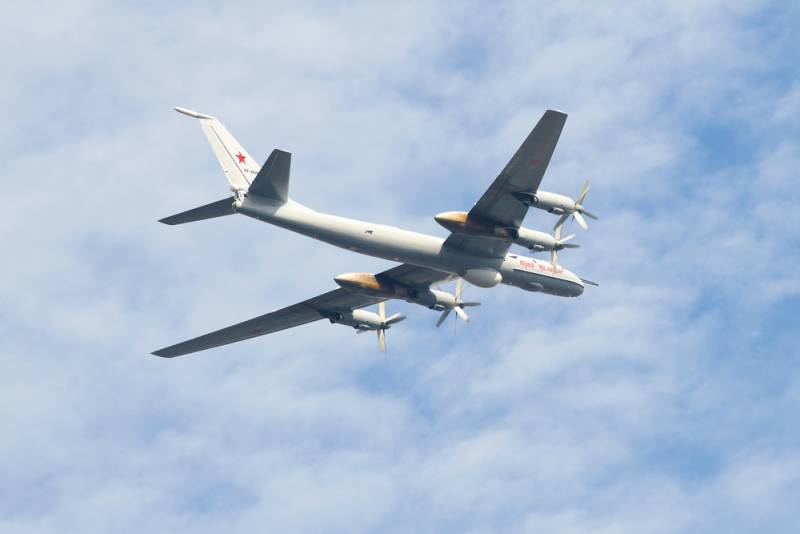 According to the report, two Russian anti-submarine aircraft Tu-142 flew over the Japanese archipelago, passing over the Sea of ​​Japan and rounding the islands from the south-west.
In addition to them, a Russian Su-24 bomber was in the sky over the Sea of ​​Japan, the agency added.
At the same time, the military clarified that the violation of the country's airspace has not been established.
In the Joint Chiefs of Staff, it was recalled that in the 2017 fiscal year (that is, from April 2017 to March 2018), the Japanese Air Force fighters made 390 sorties to escort Russian aircraft. This is, according to their data, more 89 departures than in the 2016 fiscal year.
At the same time, for the specified period, the number of sorties for intercepting Chinese aircraft was significantly reduced: from 851 to 500, the report says.
According to the military, in the area of ​​the Japanese archipelago fly mainly reconnaissance aircraft of the Russian Aerospace Force, the routes of which most often pass over the Sea of ​​Japan, near the island of Hokkaido and along the eastern shore of Honshu Island.
https://ru.depositphotos.com