NI: The USAF is too small for a conflict with a major power.
The US Air Force turned out to be too small to tackle the security problems of the United States and protect the national interests of the country, writes The National Interest, a US publication referring to a study by the American non-profit research center RAND (Research and Development).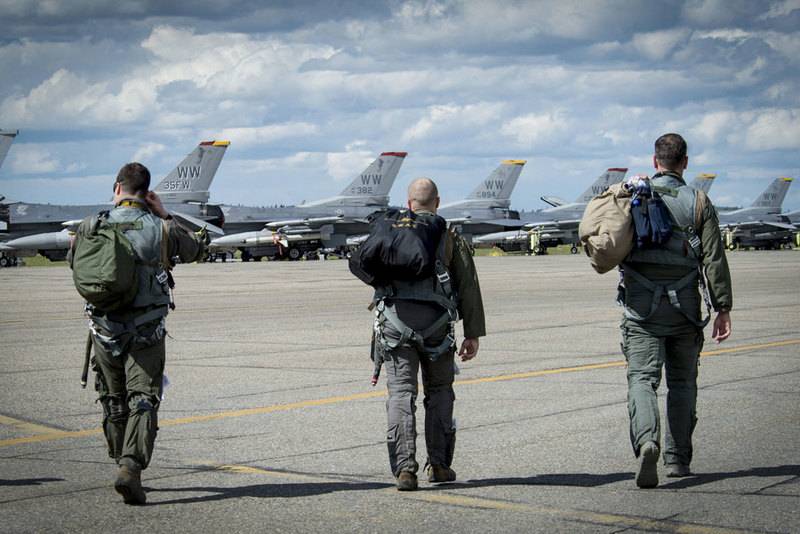 According to the study, the United States, using its military superiority gained after the Cold War, conducted many "peace enforcement operations" in different regions of the world, but have never been in conflict with a major power. Against the background of strengthening the military power of Russia and China, the US Air Force does not meet the requirements of conducting military operations in a military conflict with one of the major countries.
Representatives of the research center modeled and examined four potential scenarios to assess the capabilities of the US Air Force. Of the proposed scenarios, one related to the fight against terrorism, one to the operation "to force peace", and two described actions
aviation
in various types of cold war. According to the data obtained, not a single type of aircraft in service with the US Air Force can be considered reliable in all the proposed scenarios.
The best performance indicator was demonstrated by the US Air Force fighter jets, C3ISR / BM class aircraft (command, command, communications, surveillance and reconnaissance) followed in second place, followed by fuel-handling aircraft. It is noted that the worst readiness of the US Air Force will manifest itself in protracted conflicts lasting more than a year.
As stated in The National Interest, with the currently existing Air Force forces, the United States will not be able to maintain the current pace of operations.
https://ru.depositphotos.com/