Yesterday, 31 August 2018, according to the British edition
"The Guardian"
, Australian film director James Rickettson, a 69-year-old documentary filmmaker, was found guilty of preparing for the "color revolution" and espionage. The final sentence was a period of six years.
His relatives say that they are shocked by his conviction and the unjust, in their opinion, sentence, and called on the Australian government to put pressure on Cambodia to release it.
Ricketson himself has stated that he has been working as a journalist and documentarian in Southeast Asia since 1995 and was arrested in June 2017 (including for using controlled
drone
at a political rally). He has been imprisoned ever since and was convicted by three judges in Phnom Penh, Cambodia's capital.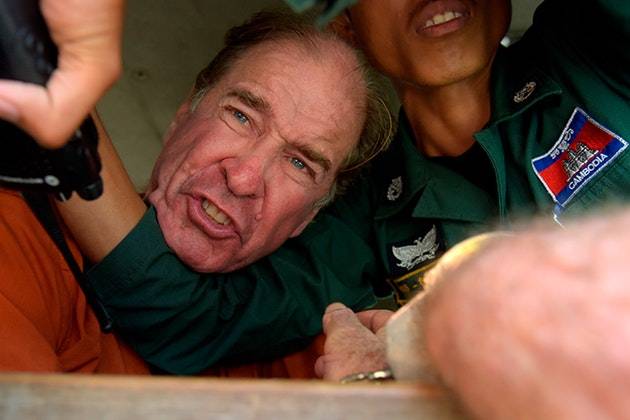 Australian director James Rickettson in a police car after the end of the trial.
Cambodian prosecutors stated that Rickettson used his activities as a journalist only as a cover for spying for a foreign country, although he may not be a full-time professional intelligence officer. Prosecutors did not name the states with which he allegedly entered into a conspiracy.
The Australian documentary filmmaker who made films about poverty and financially supported poor Cambodians called the accusations of espionage and activities aimed at changing the current government put forward against him, "bizarre and ridiculous." His lawyer said that "James did a lot of good here , in this country, and has nothing to do with espionage. You can't be a spy for 22 years. "
Before passing the sentence last Friday morning, Rickettson said: "I hope for justice and hope that today I will be free and be able to return home." However, his hopes did not have to come true. Bim Ricketson, James's nephew, said literally devastated by the news. He said that his uncle had been living in Cambodia for a very long time, the people of this country loved him very much and "simply cannot be a spy."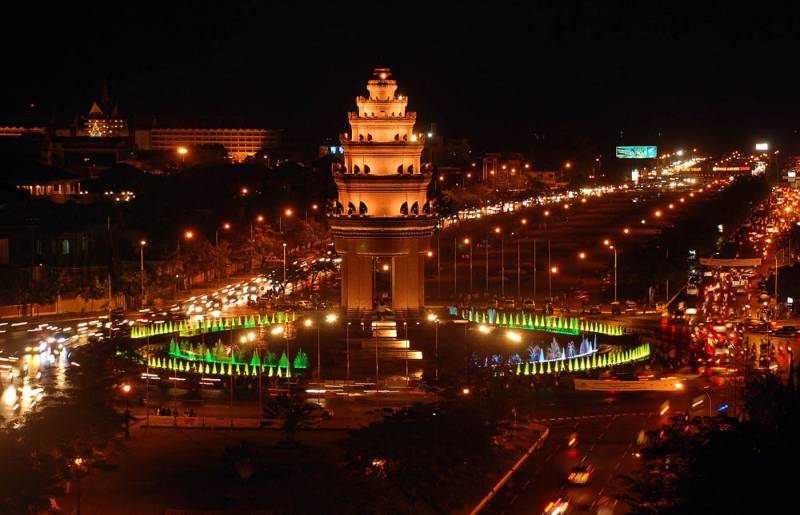 Night panorama Phnom Penh.
The director's relatives are asking the Australian government to intercede for its citizen: "We look forward to what our government can do to help us at this moment. I'm sure it can do a lot, and I'm glad that its representatives are in contact with us."
The Rickettson family said that his health had deteriorated greatly during the 14 months spent in prison during pretrial detention, and that they "would be very concerned about his health in six years in such conditions; 6 years of a tropical prison is actually a death sentence for an 70 year old. "
Speaking in Jakarta, Australian Prime Minister Scott Morrison said the government would be involved in the Rickettson case. New Australian Foreign Minister Marisa Payne said that her government will continue to provide the director with full consular assistance during this "especially busy time". She said that he still has appeal routes that are still open to the Australian citizen. According to her, "Mr. Rickettson is subject to trial in accordance with Cambodian law and should now consider appealing the court's decision using the ways open to him. The Australian government will consider what additional appropriate support we can provide after that."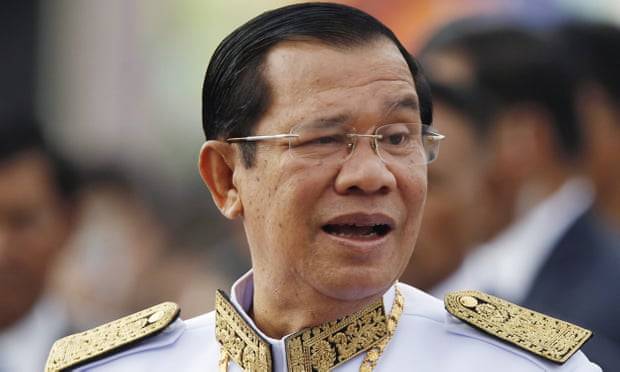 Acting Prime Minister of Cambodia Hun Sen.
At the same time, the current Cambodian Prime Minister Hun Sen, who won a convincing election victory in July, and whom his opponents blame for being undemocratic, actually organized an attack on freedom of speech in Cambodia (a number of the most odious opposition newspapers were closed) radical journalists, etc.). However, over the past two weeks, Mr. Hoon has released about 20 political opponents imprisoned, which gave supporters of the Australian director hope for his amnesty.
Phil Robertson, deputy director of the well-known human rights organization Human Rights Watch for Asia, condemned the Australian government's "overly peaceful and quiet approach" to Cambodia's leadership in protecting its citizens, saying that this way was not only morally bankrupt, but also completely ineffective (interesting , he apparently calls on Australia to push her to the navy coast of Cambodia?).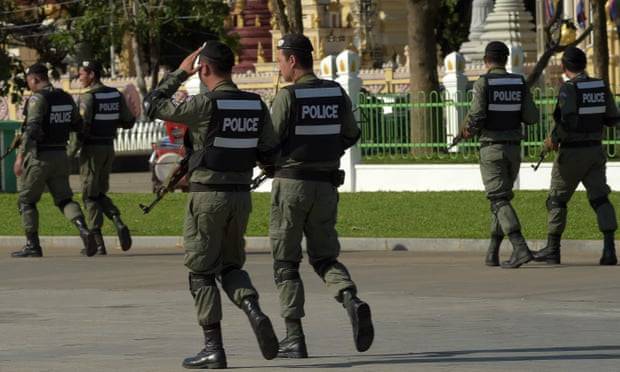 Cambodian internal troops in the area of ​​the judicial quarter in Phnom Penh.
According to Phil Robertson, trials in Cambodia are characterized by excessive and unfounded accusations; prosecutors insisting on heavy charges with few evidence; Judges who follow the government's policy, etc. "When it comes to conviction in a Cambodian court, it's obvious that the judges generally do not need any facts. According to the deputy director of Human Rights Watch, from the very first day, James Rickettson was appointed a scapegoat Hong Sen's statement on the preparation of the so-called "color revolution", which is used as an excuse to suppress political opposition and critics of civil society.
However, the court of Cambodia so far sided with the prosecutors, recognizing the significance of the evidence and supporting the espionage charges against the Australian film director, but did not agree with the required prison term of 10 years, and sentenced James Rickettson to 6 years in prison.