NATO exercises started in Georgia. This time - command and staff
The next international military command and staff exercises called Agile Spirit-2018 (Agile Spirit-2018) started in Georgia on Saturday. During 10 days, representatives of NATO and partner countries of the North Atlantic Alliance 10 on the territory of the military base in Senaki of western Georgia will work out joint operations without the involvement of personnel, reports VZGLYAD in Tbilisi.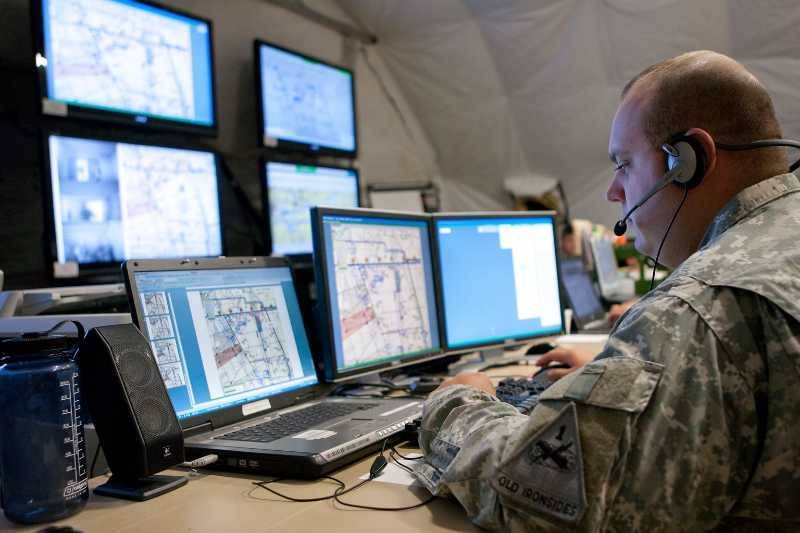 Exercises in Georgia are held from 2011 year and the number of participants increases every year. If last year 7 countries took part in the exercises, then 10 took part in this. If you look at the list of participants, it will not cause much surprise. In addition to the United States, which is at the head of the exercise, Georgia, Bulgaria, Romania, Latvia, Greece, Ukraine, Turkey, the Czech Republic, and Estonia are also present.
During the exercises, it is planned to test the readiness of multinational brigades to respond to crises or to conduct joint operations as part of the NATO Rapid Response Force. Actions will be worked out in real time using computer simulators. The personnel of the brigades will not take part in the exercises. The exercise will be coordinated by the United States with the support of the NATO Training Center in Georgia. In addition, representatives of the Georgian MTR command,
aviation
, Air Defense and Coast Guard Forces of the Ministry of Internal Affairs.
It is noted that the military base in Senaki is closest to the border with the self-proclaimed republic of Abkhazia.
https://ru.depositphotos.com/