According to the information agency
Interfax
, the situation in the Russian space industry leaves much to be desired. It is to such conclusions that the leadership of the country arrived, Vice-Premier Yury Borisov told reporters today.
Borisov said that the state of the space industry is under the direct control of the Russian president, who has held two meetings in recent months on this issue.
In addition, according to sources, the leadership of the state corporation Roscosmos plans to make personnel changes at key enterprises of the rocket and space industry.
In particular, the post of head of the Progress Rocket and Space Center will most likely be taken by Dmitry Baranov, who previously worked at the same enterprise as Deputy General Designer. However, official confirmation of this information has not yet been reported.
The reshuffle of the leadership also does not avoid the Khrunichev Center and the RSC Energia, Interfax reports, citing an authoritative source in the rocket and space industry.
The delegation headed by Yury Borisov visited RSC Energia today. From the message
press service
"Roscosmos":
Dmitry Rogozin noted the importance of creating a project for the Soyuz-5 medium-launch vehicle complex as a stage in the formation of a super heavy-duty space rocket complex.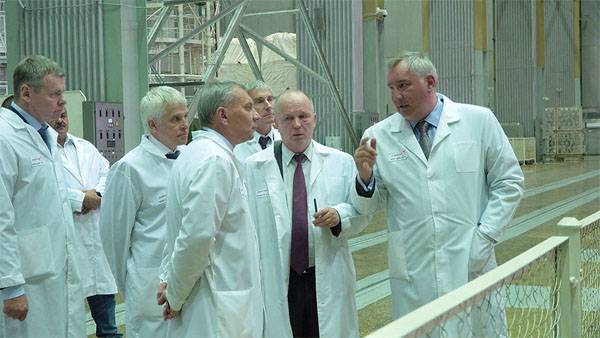 Yury Borisov noted that plans for the period up to 2020 were discussed, including the implementation of the project of the manned ship "Federation", and added:
I think the team of Energia and Roskosmos understand what needs to be done in the near future, everyone is set to work constructively and improve the situation.
Apparently, this way today they are trying to solve the problems associated with violations identified by the Accounts Chamber. Recall that at the end of June, the Chairman of the Accounts Chamber, Alexei Kudrin, said that the state corporation revealed violations in the amount of 760 billion rubles, for some facts criminal cases were opened.