Newest
aviation
The A-100 Premier radar monitoring and guidance complex is fully ready for state tests. This was stated by Deputy Minister of Defense of the Russian Federation Alexey Krivoruchko, who visited the Taganrog Aviation Scientific and Technical Complex named after Beriev.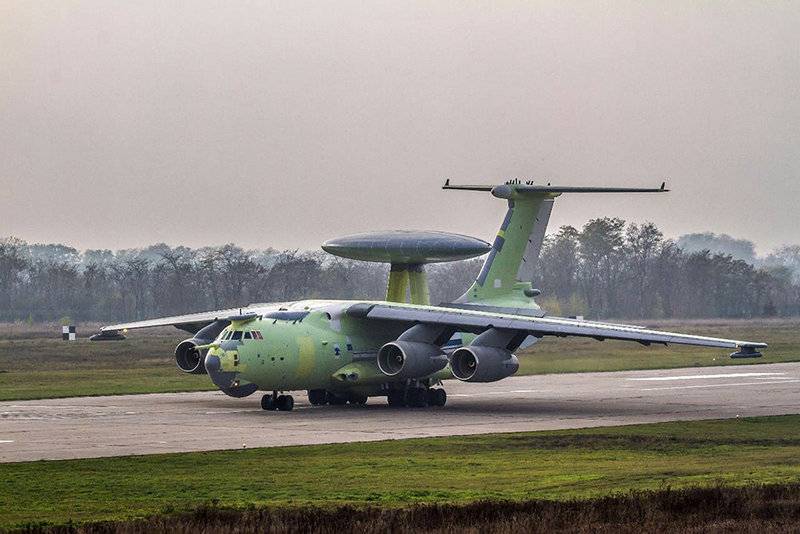 The newest Russian DRLO A-100 aircraft will soon begin state tests. Stage ground tests at the airport TANTK them. Beriev's plane was successful, also spent some time in the air. The aircraft is made on the basis of IL-76MD-90А and equipped with a new dual-band locator with a phased antenna array.
Many of the characteristics of the aircraft are classified as "secret", but from open sources it became known that "A-100" can detect and accompany up to 300 air, sea and land targets, as well as control drones. As an air command post, the A-100 will provide a stable link with various groups of forces. The aircraft can receive information not only from its radar, but also from space satellites. In addition, it has the ability to conduct an effective electronic warfare using the equipment located on board.
Being in the air for a new DRLO aircraft was announced as six hours away to 1000 km from the home airfield.