28 August in Ukraine began the naval exercises "Storm-2018", which caused a condescending smile on most experts. The official version sounds like this: working out defensive actions, but many political scientists are inclined to believe that this is a preparation for offensive actions in the southern direction and Petro Poroshenko's attempt to improve their political positions by the beginning of the presidential campaign in order to go to a "small victorious war".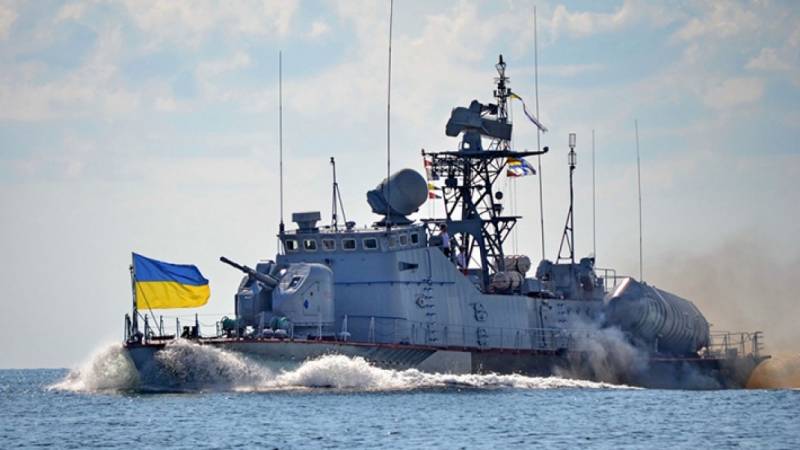 However, such a political move is ridiculous. State Duma deputy Ruslan Balbek compared the Ukrainian exercises with an attempt to solicit a "membership card" to NATO.
"Storm-2018" is an attempt to remind the military alliance that Square has a fleet, "he says.
According to the deputy, Ukraine has no chance to enter the "closed club" of NATO, and emphasizes that there will be no entrance ticket. Instead, the admirals "sniff" the sea, but do not dare to approach the Russian territorial waters, so as not to go to the bottom.
Political analyst Vladimir Karasev notes that Ukraine simply decided to flex its muscles, but no one noticed these muscles.
According to the director of the Center for Strategic Analysis of the Institute for Innovative Development Andrei Ivanov, the exercises look ridiculous, because
fleet
Ukraine has not had such a thing for a long time.
"The teachings are like the attempts of a sparrow to introduce themselves as an eagle," the expert concludes.
Political analyst Ivan Arkatov noted, despite the deplorable state of the Ukrainian Armed Forces, Ukraine decided to do the exercises:
"Storm-2018" is a very interesting title. The country, at least, has already stormed four years. Storm is the state of Ukraine as a whole.
Earlier, the ex-Minister of Defense of Ukraine Igor Kabanenko commented on the state of the Ukrainian fleet, noting that the country had two combat-ready ships, each of which requires capital investments.