The Pentagon spoke about the upcoming Russian exercises in the Mediterranean
In the US, they decided not to go past Russia's preparation for large-scale exercises in the Mediterranean. Recall that in the exercises of the Navy and the Russian Aerospace Forces it is planned to use 25 ships and vessels, as well as about three dozen aircraft, including the Tu-160 missile carriers and the Tu-142MK anti-submarine aircraft.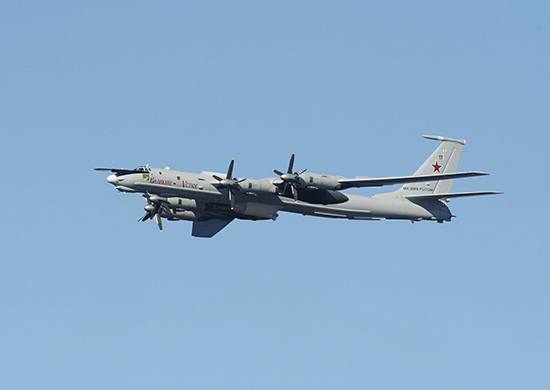 The head of the Pentagon's press service, Eric Paihon, stated that the United States "is closely watching the preparations for the exercises," and added what hope Washington has in this case.
Paehon added that the United States is traditionally present, including in the Mediterranean, freely acting in international waters.
From the statement of the head of the press service of the US military:
We expect that the Russian ships in the Mediterranean will act for everyone safely and professionally. This is the way to act in order to comply with international standards in terms of safe shipping.
Earlier, Russia warned about upcoming exercises in the Mediterranean. They will start tomorrow (1 September) and will last until 8 September. At this time, several squares of the Mediterranean are closed to civilian shipping as unsafe, which is fully consistent with international practice. The Marshal Ustinov missile cruiser that arrived in the exercise area will be involved in the exercise.
Ministry of Defense of the Russian Federation