One for itself, the other for export. UVZ introduced two "Terminators"
At the Army-2018 international military-technical forum held in Kubinka near Moscow, Uralvagonzavod Corporation presented two support combat vehicles at once
tanks
(BMPT) "Terminator", reports "RG".
One version of the BMPT was presented in line with the Russian advanced military equipment. Together with the BMPT, the Armata T-14, Kurganets-11 BMP and the 25-2 Self-Propelled Anti-Aircraft Attack Air Defense System were located at the Defense Ministry site. The original version of the Terminator, which was baptized in Syria and was shown to viewers at the Parade on Red Square. It is this version of the BMPT that is currently being mastered by the Russian armed forces.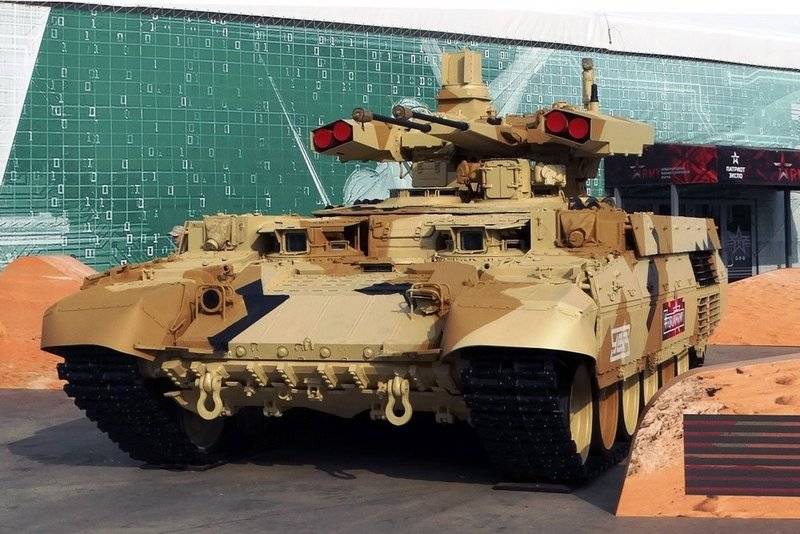 At another site, the UVZ site, a later version of the Terminator, BMPT-72, was demonstrated along with T-90CM and T-72B3M. This version is intended for export deliveries. According to military experts, this car is waiting for a "brilliant future." The BMPT is equipped with a combat module with two 30-2 XN guns, a PKTM machine gun and a Cornet guided weapon system.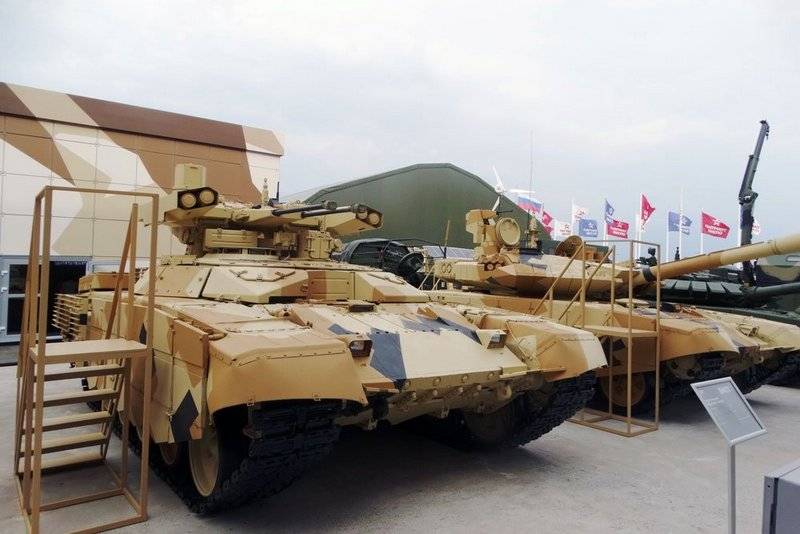 Installed modular dynamic protection and a set of lattice screens. On the BMPT-72 it is possible to install various engines, including the HP 1130 power.