Turkish military experts began accepting a second batch of American CH-47F Chinook helicopters, despite worsening relations with the United States and the Congress-initiated ban on the supply of F-35 fighter jets, reports
TSAMTO
.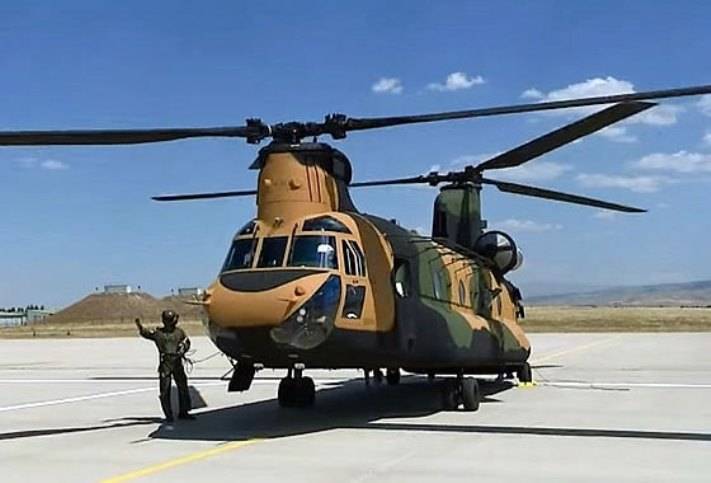 The first Chinook helicopter of the second consignment has already been transferred to the ground forces, the director of the Turkish defense industry said on its website. A photo of the car appeared on social networks.
Thus, in service with the Turkish army are currently 7 helicopters CH-47F.
Recall that in 2009, the Pentagon notified Congress of the possible sale to the Turkish Ministry of Defense 14 of Chinook transport helicopters. The cost of the proposed transaction was estimated at that time at $ 1,2 billion. It was assumed that 10 vehicles would be sent to the ground forces, the rest to special operations forces.
In 2010, the US Congress approved the deal, but due to the lack of sufficient funds, the Turkish government postponed the purchase date.
The contract for the delivery of the first batch of 6 helicopters was signed with Boeing only in 2011 year. These cars arrived in Turkey in 2016 year. Later, a contract was concluded for the supply of a second batch of 5 helicopters. All of them should be transferred to the Turkish military department in the current year.