What is known about the large-scale exercises of the Russian Navy in the Mediterranean
In the Mediterranean Sea they are preparing for the beginning of the most large-scale exercises of the Russian Navy lately. The Russian Defense Ministry reports that 25 ships and vessels of various purpose will take part in the maneuvers. At the head of the ship group is the Marshal Ustinov missile cruiser.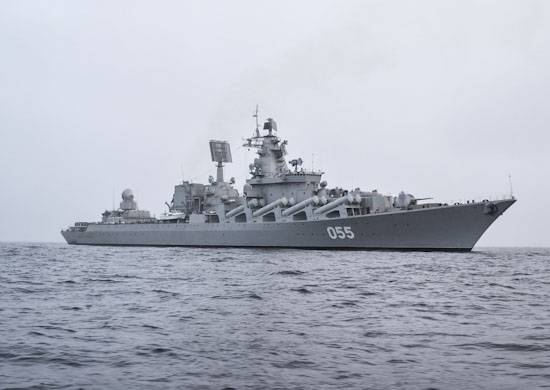 It is noted that the ships of most Russian fleets will be involved in the exercises: the Baltic, Black Sea, Northern, and also Caspian
flotilla
.
Also, the exercises are connected with the air component. It will cover 30 airplanes, including the Tu-160 strategic missile carriers, the Su-33 fighters, and the long-range anti-submarine aircraft (DPLS), the Tu-142MK.
The scenario of large-scale maneuvers in the Mediterranean Sea is associated with the development of a set of tasks for air defense. The defense department reports that military personnel will also work out anti-sabotage defense tasks. In addition, the exercises will be related to mine action.
The exercise starts on Saturday 1 September and will last until 8 September. From the message of the Ministry of Defense:
In accordance with the training plan of the Russian Armed Forces under the leadership of Admiral Vladimir Korolev, Commander-in-Chief of the Russian Navy, in the period from 1 to 8 September 2018, a large-scale exercise will be held in the Mediterranean Sea of ​​the Russian Navy and Air Force.
Ministry of Defense of the Russian Federation