On Wednesday, the South Korean government reported that currently the United States and Kazakhstan have no plans to "suspend any other exercises," writes
Kommersant
.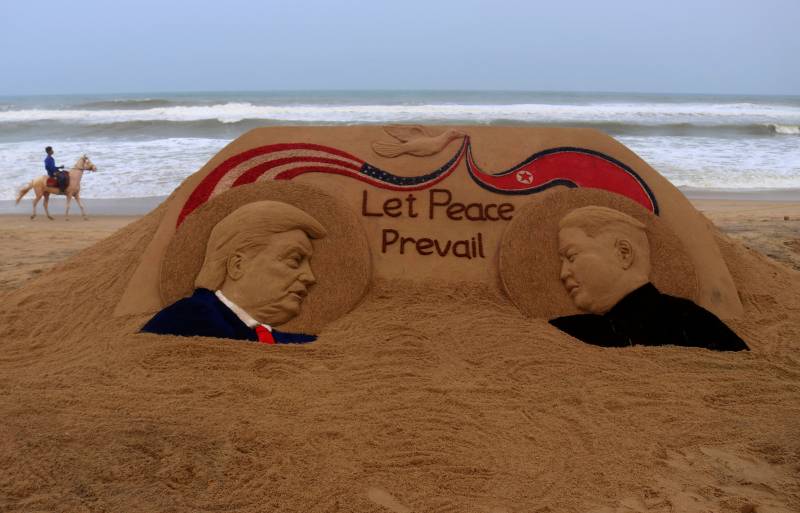 Government spokesman Kim Uy Geom confirmed the words of Pentagon chief James Mattis that the American side is ready to resume joint exercises on the Korean Peninsula.
Washington stopped several major exercises as a step of goodwill following the summit (US-DPRK) in Singapore. We don't plan to do this anymore, said Mattis.
Just a day ago, the White House blamed on Trump's intention to reduce the teachings due to their incredibly high cost and good relations with Kim Jong-un. Now, probably, the cost of maneuvers to the US administration has ceased.
One of the reasons for the decision to resume the exercise, according to sources, was a letter received by Secretary of State Mike Pompeo from the North Korean leader. The letter said that Pyongyang did not wait for the US to take the next step in the direction of signing a peace treaty. And if in the near future progress is not achieved, the DPRK will again begin missile and nuclear tests. In addition, recent images from space showed that Pyongyang had suspended the dismantling of the Sohe landfill.
Eliminate the landfill Kim Jong-un promised Donald Trump 12 June during a personal meeting.
According to Russian experts, it is too early to bury the peace process. As Konstantin Asmolov, a staff member at the Institute of Far Eastern Studies, said, the harshest rhetoric has not yet been heard. Donald Trump in a recent statement put some of the blame for the problems on Beijing. In turn, Pyongyang is also refraining from direct criticism of the White House.
He also explained that the DPRK has no reason to rush to dismantle nuclear facilities: the November elections to the US Congress are coming, following which the political future of the current president may be in question.