Russian mobile soil missile systems (PGRK) can move to a new car base. The new tractors developed by KamAZ for strategic missile systems have successfully completed state tests, reports Warspot with reference to TASS.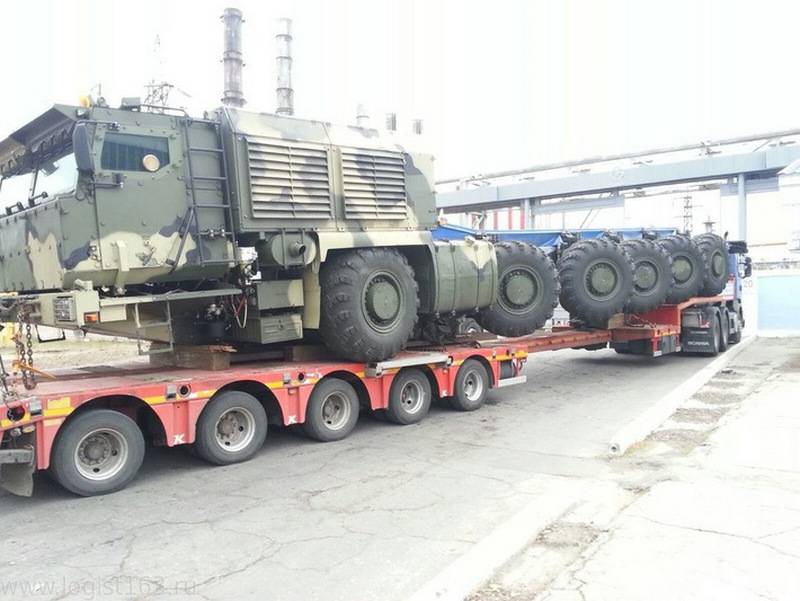 Russian Defense Minister Sergei Shoigu said on this occasion that the state tests of the new KamAZ-7950 tractor were successful and are currently working to "link" the missiles to the tractor. The minister explained that this is not a quick deal, and it is imperative to shift the missiles from one platform to another. Work in this direction is going well, Shoigu said and added that the Defense Ministry plans to sign a contract for a new tractor next week.
For the first time, the development of a Russian tractor for strategic missile systems under the Platform-O project was announced at the Army-2015 international forum. The program envisaged the creation of a whole family of vehicles to be used in the troops as towers of strategic missile systems (including heavy ones) for transporting military equipment, carriers of mobile hostels, communications centers, command posts and headquarters. The new KAMAZ-7950 with 16 × 16 wheel formula and 85 t loading capacity was developed as part of this project.
In the Russian army, carriers of the Minsk Automobile Plant are currently being used as carriers of the missile systems, to which the Russian military had claims due to low cornering stability. The Russian car in this sense is unique: it has all-wheel steering and the tractor can even move sideways.