China is developing a railgun for launching rockets
China is developing new types of missile weapons, including testing launches of ammunition with the help of electromagnetic guns (railguns), writes
Kommersant
.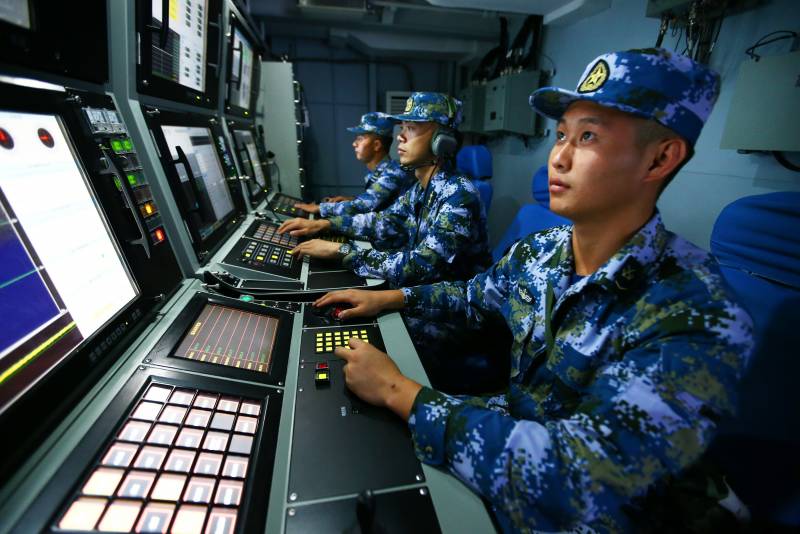 An employee of one of the Chinese scientific research institutes Han Junli spoke about the new electromagnetic launch system.
Traditionally, rockets take off due to the combustion of fuel in their tail section. The scientist suggested using electromagnetic rails for launching, where the projectile would receive a huge initial acceleration. Such a combination of sources of acceleration, in his opinion, will allow to achieve a serious increase in the flight of the munition.
Junli came up with this idea early last year when he saw the "incident in the Tibetan plateau region" where the borders of China, India and Bhutan meet. The cause of the collision was China's plans to build a road across the disputed territory, which Bhutan also claims to be. After analyzing the situation, the scientist realized that the territory of the plateau is too large to keep it under control using conventional rocket artillery.
The plateau occupies 26% of the territory of the People's Republic of China, and the use of an electromagnetic launch will allow you to keep at the sight all this territory from just a few points,
he said.
The scientist, together with his colleagues, has already collected the necessary information at a height of four kilometers in order to better adapt the ammunition to the rarefied atmosphere and extreme winter cold. Characteristics of the rocket, he did not reveal.
Recall that in the US, railguns have been developed since 1970. The US Navy, whose DDG-1000 Zumwalt ship is capable of carrying electrical power sufficient to power this
weapons
. The Chinese began to test their own electromagnetic gun in February of this year. It is installed on the landing ship Type 072III Haiyangshan.
http://www.globallookpress.com