Analysis and homework. Haiduk is preparing to fight with Russia on Azov
To protect from Russia in the waters of the Azov Sea, Ukraine needs to conduct a "situation analysis" and apply "homework". This was stated by the ex-commander of the Ukrainian Naval Forces, Vice-Admiral Sergei Haiduk, writes the Observer edition.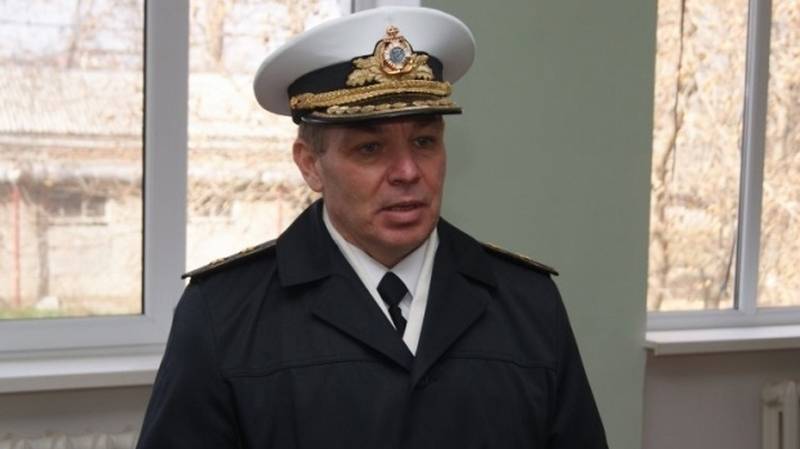 According to Haiduk, in order to counter the "intrigues" of Russia in the Sea of ​​Azov, Ukraine needs to conduct a deep and comprehensive analysis of the current situation at sea and study possible scenarios for Russia's actions. Then it is necessary for each scenario to work out measures of "political, economic, informational and of course forceful" opposition, i.e. prepare "homemade" in case of aggravation of the situation.
At the same time, says Haiduk, Russia's military aggression from the sea "will follow necessarily", and it must be repelled "from the coast of the enemy" using the forces of special operations of Ukraine. In addition, it is necessary to create a "powerful heterogeneous grouping" capable of maneuvering forces and compensating for the shortcomings of one kind and type of armed forces by another. He urged to recall the experience of the Second World War and to use minefields, mine-artillery positions, as well as to confront Russia
Aviation
and much more".
Haiduk also urged to mine the Sea of ​​Azov in order to prevent the "loss of Ukraine" from Russian warships.
Earlier in Kiev, they announced plans to build up a naval grouping, marines and artillery in the Azov direction.
Ministry of Defense of Ukraine