The helicopters of the group "Berkuty" will transfer to new cars
Pilots of the Golden Eagles aerobatic team of the Frontline Pilot Training Center
aviation
(Torzhok) awaiting the arrival of Mi-28NM attack helicopters, reports
Rossiyskaya Gazeta
.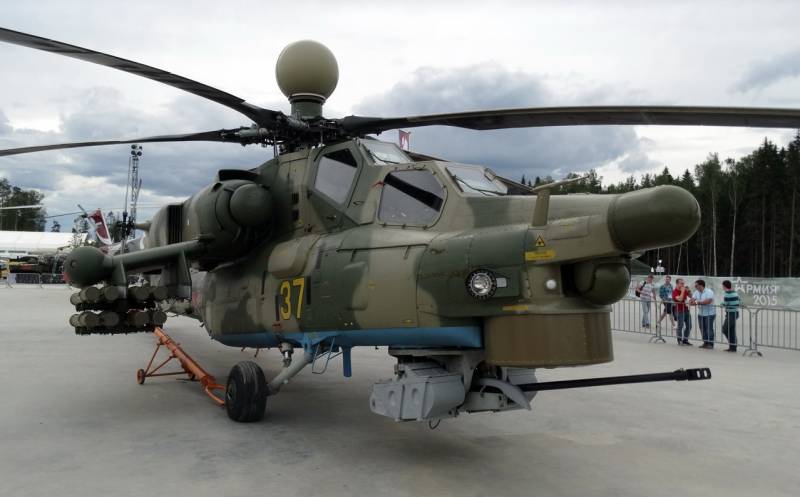 According to the representative of the Training Center of Lieutenant Colonel Voronov, the command seeks to show not only the capabilities of the helicopter, but also its development, therefore, as soon as modernized vehicles appear in the troops, the Berkut pilots will join them.
He noted that heavy attack helicopters have somewhat different take-off characteristics, and this leaves a definite imprint. It is necessary to withstand the air in the air, to show the beauty of the flight, so that the machines would stand on a rigid coupling, Voronov added.
Recall Tver pilots demonstrated group and single pilotage all the days of the international forum "Army-2018". The Kubinka airfield, where demonstration flights were conducted, became one of the most visited sites of the Army.
Mi-28NM is the latest modification of the Night Hunter helicopter. It differs primarily in the all-round radar, as well as the installed backup control system. There is a communication system with
drones
and a new auxiliary power unit. Upgraded engines, sight, on-board electronics and fuselage.
The Russian military has ordered the assembly of the installation batch of helicopters. The first two cars must be made before the end of this year.
nevskii-bastion.ru/AV. Karpenko