The Turkish Foreign Ministry reacted sharply to the US's next call for Ankara about the "need" to abandon the purchase of the C-400 air defense system from Russia. Turkish Foreign Minister Mevlüt авavusoglu doubted that the United States could provide Turkey with an opportunity to protect its air borders.
Cavusoglu:
We do everything in the interests of our country. This is our duty. They (US) must understand this. Can the US itself give us any guarantees for the supply of the Patriot air defense system?
According to Mevlut Chavushoglu, Turkey very much doubts the good intentions of the United States to support Turkey's security against the backdrop of Washington's refusal to hand over F-35 airplanes to the Turkish Air Force, which are manufactured in the United States under a contract signed by both parties. Recall that the US congressmen decided to freeze the process of transferring the 5 fighter generation to Turkey. They explained their step in the USA by the fact that Turkey refuses to extradite pastor Andrew Brunson, "violating international law". In fact, the United States fears that Ankara would give Russia important information on F-35.
Are there any concerns that Ankara will hand over important information on C-400 to Washington?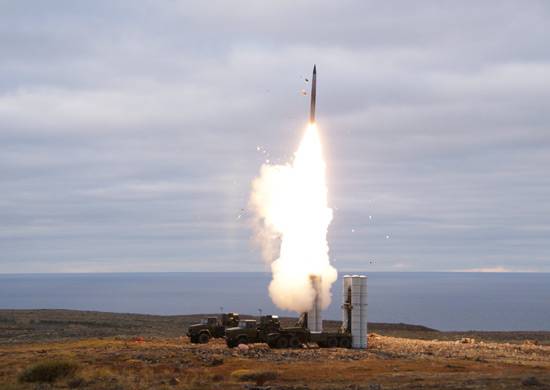 Recall that on the basis of a previously signed contract, Turkey will receive from Russia two S-400 batteries. The contract also provides for the subsequent possible production of these complexes in Turkish territory.
The US is threatening Ankara with sanctions from the CAATSA package. This package provides for restrictive measures against countries that are engaged in military-technical cooperation with Russia.