China began building a military base in Afghanistan. US signal?
Chinese media that have published material that the Russian Federation is supposedly going to conclude a contract for the purchase of warships from the PRC continue to "stir up" sensations. In particular, the edition
South China Morning Post
writes that the Chinese army intends to create a training base in Afghanistan. The material indicates a point on the Afghan map, where this base should soon appear.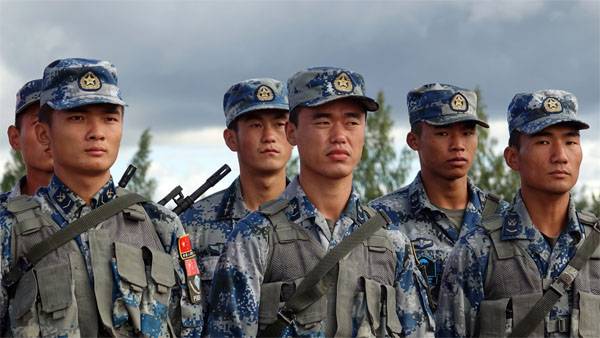 This point is the province of Badakhshan (northeastern Afghanistan), which borders immediately with three foreign countries - China, Pakistan and Tajikistan.
Official Chinese officials say that the creation of a training base in Badakhshan has already begun. And it is carried out within the framework of the agreement concluded between Beijing and Kabul on deepening cooperation in the fight against terrorism.
According to the latest data, the PLA will transfer at least one battalion of military personnel to Badakhshan. At the same time, Chinese officers will begin training their Afghan counterterrorism colleagues.
It can be assumed that the creation of a military base in a neighboring state, China is trying to solve the problem of curbing the penetration of terrorist groups from the north-east of Afghanistan to the north-west of China. This is relevant due to the fact that militants of the so-called Islamic State (* banned in the Russian Federation) have extended their influence in the north of Afghanistan, many of whom come from the so-called Chinese (Eastern) Turkestan, populated mainly by the Uighurs. Uygur "activists" have repeatedly been used by Western intelligence agencies to organize actions in support of the independence of East Turkestan from the PRC. Therefore, this is a very sensitive issue for China. Moreover, the Chinese military base is also a signal from the United States that the American monopoly in Afghanistan is over.
http://www.globallookpress.com