Lebanese media: US officials met with representatives of Damascus. What was offered?
Lebanese media have reported that a delegation of high-ranking US officials and military allegedly arrived in Damascus about two months ago. In the newspaper
Al-Akbar
(Lebanon) stated that the Americans "stepped over themselves" and decided to conduct direct negotiations with the official Syrian authorities.
The main topic of the talks is the subsequent device of Syria. If you believe the publications in the Lebanese press, the United States offered the Syrian authorities a deal. The formula for this deal is described something like this: "We (the United States) are withdrawing our military instructors from the ATS, and you are blocking oxygen to Iran and pro-Iranian armed groups on Syrian territory."
Other sources stated that negotiations between representatives of the American and Syrian authorities were held on the territory of the United Arab Emirates, where the deputy head of the Syrian armed forces M.Asad and the head of the Syrian intelligence Ali Mamluk arrived.
Negotiations, as stated, lasted at least 4's hours.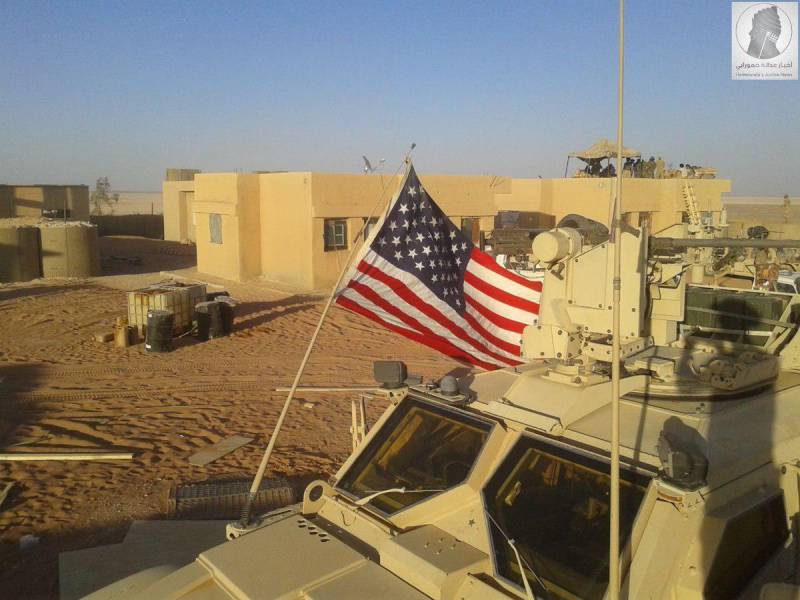 Also in their course, the Americans (again, according to statements in the Lebanese media) insisted that US companies gain control over a number of oil and gas fields in the SAR.
One of the topics of contact is the provision of Syrian intelligence information to Washington about terrorists who can penetrate the territory of western countries.
It is alleged that the representatives of Damascus, many of the US proposals (if any) were "strongly rejected". Ali Mamluk said that US troops are in Syrian territory as occupying forces and must leave the UAR without any conditions. It added that American companies can be given access to hydrocarbon fields, but only in the case of cooperation with Syrian, Russian or European companies.