So can we or not? NI "doubts" in the ability of the Russian Federation to build aircraft carriers
American national magazine The National Interest "doubts" that Russia is capable of building an aircraft carrier with a displacement of at least 2030 thousand tons by the end of the 70-s. About this writes the columnist Dave Majumdar.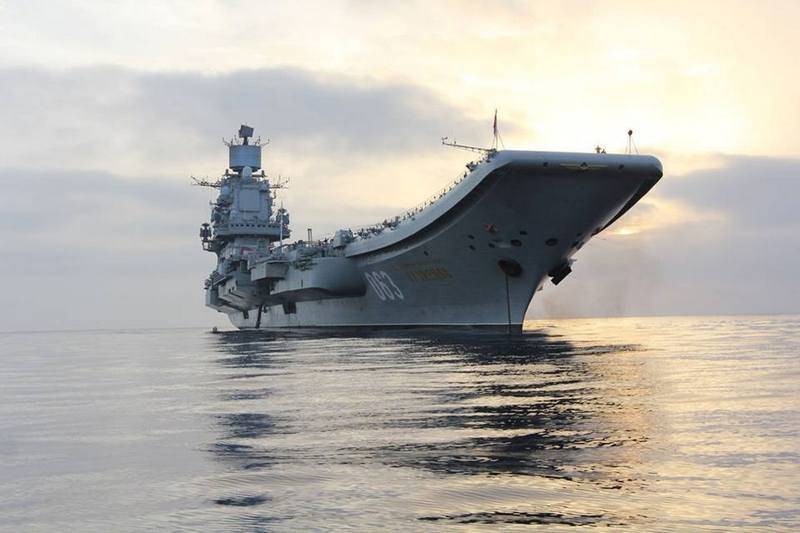 In his article published on the pages of the publication, Majumdar argues that "the likelihood that Russia will be able to design and build a normal aircraft carrier by the end of the 30-s is very small." Russia has never built ships of this class, and its aircraft carrier Admiral Kuznetsov with a displacement of 55 thousand tons was built in Ukraine during the Soviet era. Modern Russia is not able to build an aircraft carrier with a displacement of 115 thousand tons, since "never built ships of this size and complexity."
The large shipyard of the Zvezda shipbuilding plant under construction in Primorye, in the opinion of the American "expert," cannot be used to build warships, since its construction "involves foreign capital from South Korea."
At the same time, says Majumdar, Russia is a continental land power country that does not need large and expensive aircraft carriers, and most likely will rely on large landing ships.
Earlier it was reported that at the beginning of the 2020-s, Russia will have the opportunity to build aircraft carriers with a displacement of thousands of tons in 110-115 in new shipyards in the Far East.
Ministry of Defense of the Russian Federation