(Continued, Start "Seymour Hersh - Legend Journalist" )
50 years ago, Seymour Hersh became famous for reporting on the massacre in the Vietnamese village of Song Mi. For half a century, the legendary reporter conducted many investigations, wrote interesting books, won prestigious journalistic awards for his work. He faced political and military leadership with the sole purpose of finding the truth. Recently, Hersh introduced his book of memoirs, Reporter.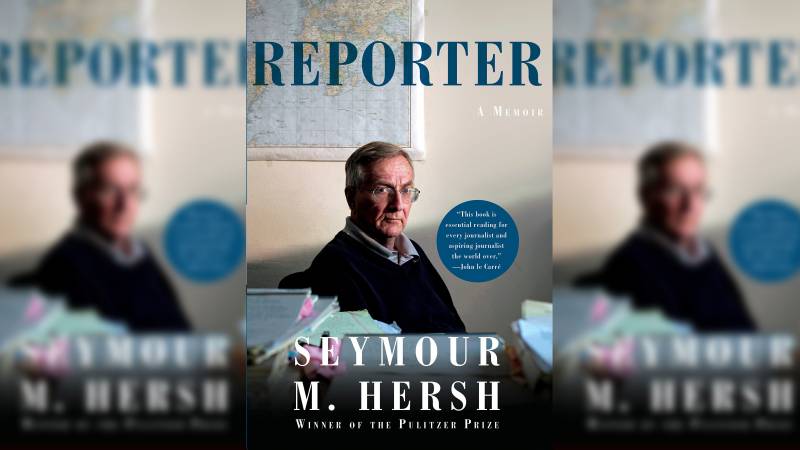 - And the first question, why suddenly memoirs? What happened? After all, you kind of wrote a book about former Vice President Dick Cheney and conducted several more investigations?
- Over the past 20 years, I wrote a lot about Cheney. In more honor, what came from his circle, what employees and informed people told from within. I collected a lot of information for the book. When their power was over, I sat down to write a book. I showed the writing to the people who helped me, told me. And everyone said in one voice: "Are you kidding me?" Then, Obama's purges of the special services and the state apparatus were already in full swing, and no one wanted to lose their job, or even worse.
Never punished for talking to reporters before. Many times they were threatened, but everything ended in a reprimand. In the worst case, fired
.
The problem of information draining is a serious problem in America. Far from not only well-meaning patriots, but also various interested, careerists. Lobbyists, often retired servicemen themselves, merge information to help promote the business and political interests of their customers. Under Bush, two Israeli lobbyists were tried, fusing secret information of defense importance. When the lawyers for the defendants demanded that they summon all the chiefs to the court and make public all the documents about the cases that the lobbyists had merged, the prosecutor's office considered it best to withdraw the lawsuit. It is obvious that the political pressure on the president turned out to be great, and the prosecutor's office in America is headed by political appointees or elected politicians.
The special services themselves merge a lot in their interdepartmental struggle for budgets, prestige and influence on presidential decisions. However, most of all merges the power itself to advance their goals. And if you seriously judge the discharge of information, then the president of the United States will inevitably sit on the dock. This was understood by all the presidents, but when WikiLeaks began to publish huge arrays of documents, and Edward Snowden told reporters top-secret documents about the "deep state" of general surveillance, Obama and his surroundings obviously panicked that such snowmen would be flooded every day.
"Deep State" has come to the American lexicon from Turkey, where it means official circles and officers sabotaging political decisions for their own purposes, in the spirit of the British TV series "Yes, Mr. Minister." However, after he began to use Donald Trump, it became anathema in the liberal mainstream media accusing his opponents of conspiracy theories.
"In the current climate of general abuse of Trump, it would be impolite of me to say that Obama was not an ideal," laughs Seymour Hersh
- When Obama began to plant for draining. They planted several CIA employees. They even arrested someone from the circle of Obama.
"If I tell you now what I know, then a lot of people will suffer," says Seymour Hersh. "I believe that this needs to be told, because Cheney caused a lot of harm, which is still going on, but I would not want people to go to jail because of me." This will be the end of my career. I went to my editors with a question, what to do? They told me to put it all down and sit down at the memoirs.
- Yes, but you have previously had secret information, inconvenient for the authorities. However, you did not hesitate to publish it. Is it because of Obama?
- All the presidents complained, criticized the press. Those Bush and Cheney threatened. There were several CIA employees caught talking to the press. They were told to apply for dismissal. But they didn't plant people like Obama. Obama appointees tried to imprison even journalists.
Hersh's investigations have always been distinguished by journalistic zeal. They lead in anthologies and manuals for young journalists. Hersh invariably tried to talk with as many people as possible, get, bring and check as much information as possible.
Is it possible today?
- Many things today are impossible from what was possible before, but thoroughness is always possible. The problem is that today in journalism there is much less money and even less flexibility than in past times. 9 years I worked in the New York Times, and before that in the New Yorker. In modern times, austerity may not believe everything, as they did then. I called the editor, they say, I need to go to Paris and then tell you if something happens. And the accounting department without any questions wrote out the money. I always chose my own topic of investigation. After Song Mi, everyone knew that I could find a good one myself.
history
and I did what I wanted. Of course, the editors knew what I was doing, but nobody told me what to do. Moreover, the conversation was not that it is too expensive.
Now in 2011, New Yorker's chief editor David Remnick called when I was on my way to the airport and asked in an unhealthy voice if I could find out by phone everything that was cheaper
.
- In those investigations that I have been doing all my life, it's impossible to count pennies. My work is expensive. Each story requires months of investigation. And it is not a fact that I can find out the truth. And if I find out, then any law firm will come and will face a lawsuit, or even wear it out of the courts. And you lose subscribers, and a lot of influential people will be angry with you, and this is what I earn for a living. Now the editors are just tired of me.
- For the memoirs I had to revise a bunch of old newspapers. You know, I somehow needed the Sunday New York Times number for 1975 a year, sometime before Christmas. There are 574 bands! And it is full of various advertisements! There are seven columns of advertising on each page! Stripe by stripe! A huge block of small ads, advertising housing, advertising fashion clothes, advertising races ...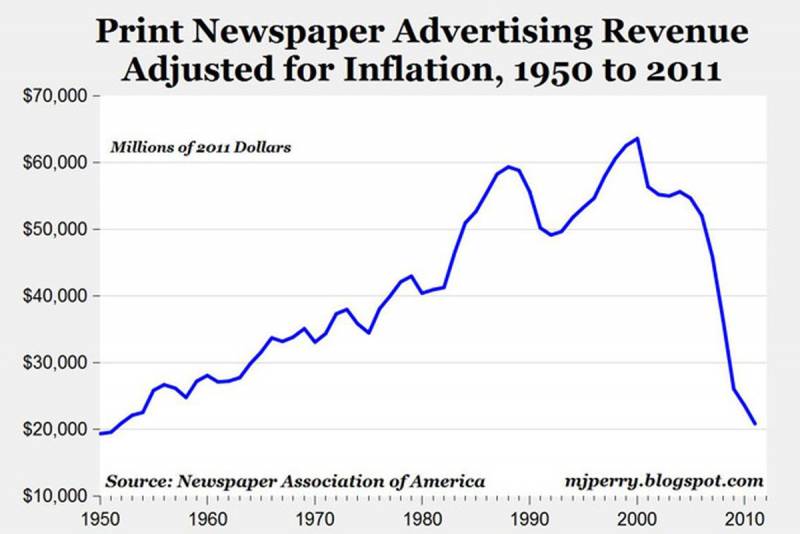 - It all went away! Today newspapers are much leaner. Such an amount of advertising, such income is impossible to imagine. Here is today's New York Times. There are whole bands of self-promotion. The most expensive advertising space is devoted to advertising trips organized by the newspaper itself.
As for expert panelists, I don't know whether to laugh or cry. Several journalists, politicians, and university experts sit in front of the camera. Two thirds of these answers to a specific question begin with the words "I think that ..."
The New York Times or the Washington Post still hold, but what happened to the hundreds of smaller newspapers that were once engaged in local journalism and kept correspondents abroad? "New York Daily News" fired more than half of journalists ... I'm not talking about online media, about cable channels. Cable TV takes only two or three stories and twist them time after time with different sets of talking heads.
Some observers believe that America is on the verge of civil war.
- Well, the president's tweets can eclipse any sensation. And the liberal press is living with the negative stories about Trump. The more negative, the better it diverges in a liberal audience. It does not matter how much negativity on Trump spills, how much criticism for what he says is untrue and does not chronically remember what he said before. As soon as presidential tweets or statements of the White House appear, right there, under the blows of the alarm, it all goes like an emergency
news
. The president dominates the media space, and there is simply no room for democrats. And he does it quite consciously.
- Not that I support his policy, especially what is being done inside the country, but I see how it is underestimated, and this is in vain. He won and subjugated the Republican Party, despite their 200 years of political experience. He finished two political dynasties - Bush and Clintons. So, maybe he doesn't read anything, and mostly watches cable and sports channels, but he's not a fool, as liberals imagine.
- We underestimate the president?
- Definitely Trump has plans for re-election. I have no insider information, but I see that he definitely has ideas on how to win. He knows that the election results will be very close. If the Democrats conquer the House of Representatives, they will begin the procedure of impeachment. This will not pass through the Senate, and I am very afraid of what may happen next. After all, there are a huge number of people who vote for him and go to his rallies. Some researchers believe that we are on the verge of a civil war.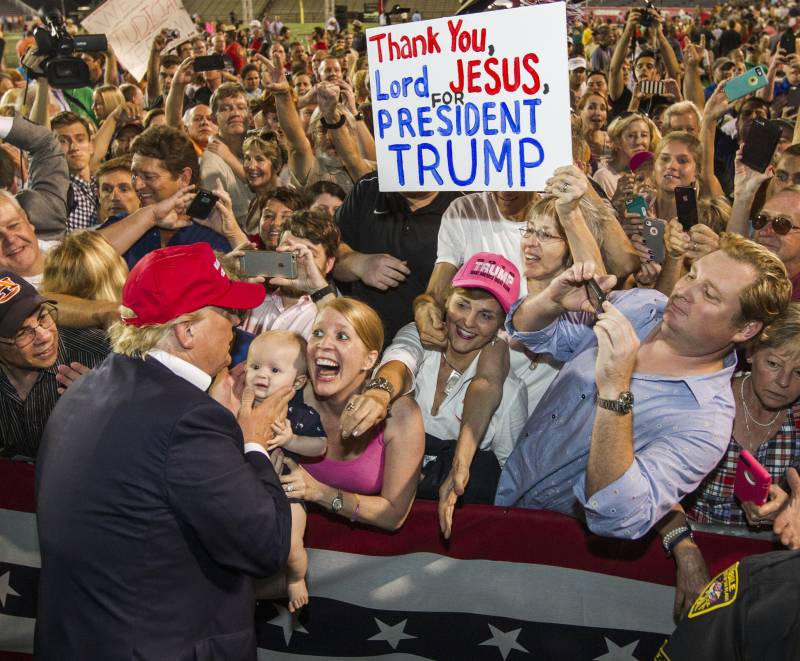 "After Watergate, all the big newspapers have brought in investigative journalism departments. What now?

- Many good investigations are being done, but mostly on public topics. On national security issues, investigative journalism has become quite small. Although it's not at all what the authorities want us to think about. They tell me a lot of interesting things, but people began to be afraid to talk for the record, to give their name.
- You told in the book how the government expressed its discontent to you. What about newspaper editors?
- And what about the editors? If the editor says that he does not trust your sources, this is the end of the conversation. I have to publish in London because my investigations are too sharp for America. Nobody wanted to mess with the Obama government. My articles were published in the London Book Review, a very bold, academic and serious edition.
The London Review of Books has become famous in recent decades for printing materials that they were afraid to type in the "monastery of the bold, the land of the free," as America sings about itself in its unofficial hymn.
Verification of facts

"I insist that in each of my stories the editors use the former proofreaders of New Yorker, who were famous for their professionalism and conscientious verification of facts all over the world.
The newspaper is not able to verify all the facts on the spot. Verification of the facts does not mean that everything that is told is true. When it comes to secrecy, you can never get to the bottom. If you are sitting with a two-star general or the head of a department, and they want to reach four stars or a department head, then it is clear that they will not risk a career for the sake of your story. However, the verification certifies the availability of the source, its ranks and ranks, certifies its goodwill to speak. Verification of the facts determines that he said exactly what I say, that he agrees that I will write on his behalf. This does not make the message true, but makes it all the more reliable.
"I still had to work with old and long-time New York Times editor Abe Rosenthal. We did not agree with him on all political issues, but it was he who gave the go-ahead to publish the story of Song Mi. It is necessary to understand the America of those years, the end of 1960's. They won the Great War and were not particularly worried about violations and war crimes. War is generally a terrible thing. The Korean War somehow went unnoticed, but we got stuck in Vietnam, and there was a lot like Song Mi. And this did not correspond to the ideal picture of the army of the victors of Hitler, who saved the nations from the terrible crimes that the Nazis undoubtedly committed. We were not told about the problems, and society, including the media, lived with the illusion that basically everything is in order.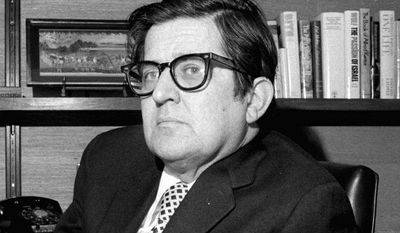 Even before Song Mi, Seymour Hersh was engaged in abuses of the Pentagon, reported fraud in the counting of the dead, approved by Secretary of Defense Robert McNamara, and worked with similar issues up to crimes against the civilian population in Iraq. This reputation led the informants to Hersch.
- How did they find you? Waited in the evening at the entrance and asked to go with them around the corner?
(laughing)
(To be continued)