Another destroyer. The US is increasing its grouping along the Syrian coast
The United States continues to prepare for striking the territory of the Syrian Arab Republic. Against the backdrop of provocations being prepared in Idlib with allegedly the use of chemical forces by government forces
weapons
"Washington continues to build up the grouping of cruise missile carriers in the Middle East, the Russian military said.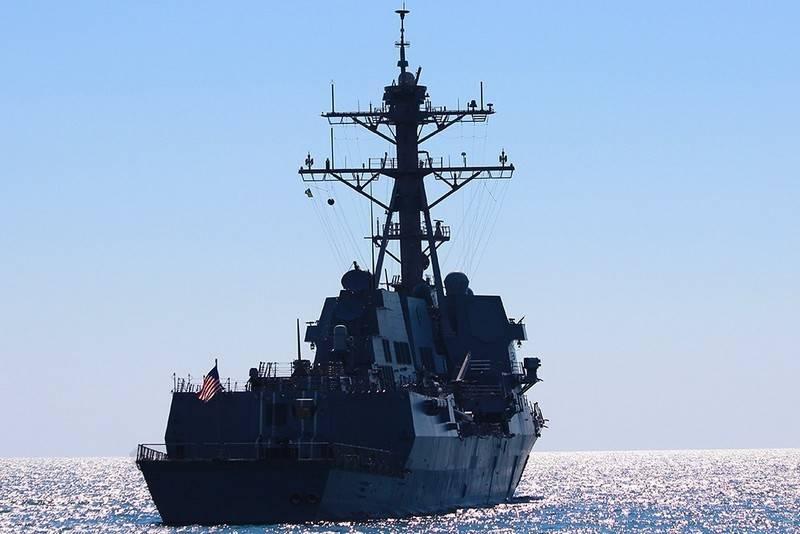 According to the Defense Ministry spokesman, Major-General Igor Konashenkov, in order to increase the number of cruise missile carriers, the American destroyer of the US Navy Ross with 28 missiles Tomahawk entered the Mediterranean Sea, allowing the destroyer to strike all over Syria. Earlier, the American destroyer "The Sullivans" with 56 cruise missiles arrived in the Persian Gulf, and a strategic bomber B-1В armed with 24 air-to-surface cruise missiles was redeployed to Qatar.
The Russian Defense Ministry stressed that such preparations fully confirm the US intention to take advantage of the staging of the militants and, jointly with Britain and France, to launch another blow to Syria.
Earlier, the Defense Ministry reported that a provocation using chlorine was being prepared in the village of Kafer-Zayta in Syrian Idlib, during which White Helmets should take down the story of a "himatak" conducted by alleged government forces. Dramatization is prepared with the active participation of British intelligence.
http://www.globallookpress.com/