In honor of McCain. In Georgia and Lithuania offered to perpetuate the memory of the senator
Georgia decided to perpetuate the memory of US Senator John McCain. With the initiative to name in his honor one of the streets of Batumi, the chairman of the Saakashvilevsky "United National Movement" faction Mirdat Kamadadze spoke in the city meeting of the city, the VZGLYAD newspaper correspondent in Tbilisi reports.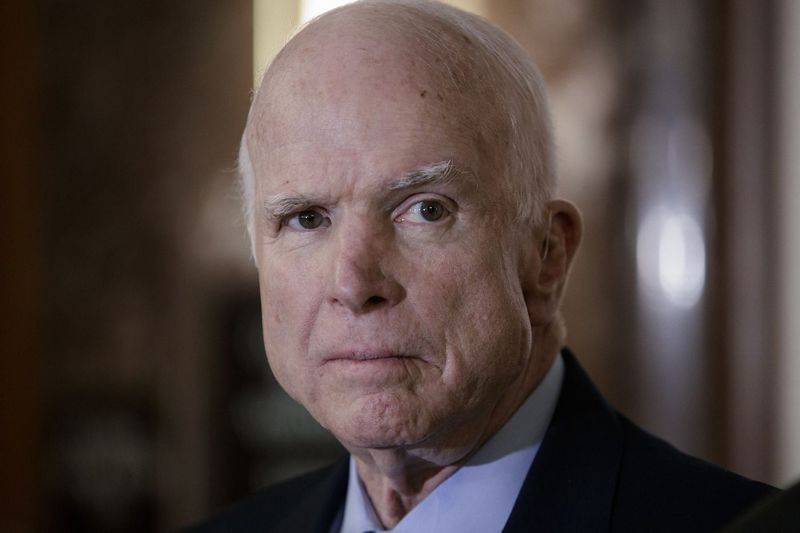 Kamadze proposed to officially rename Lermontov Street in Batumi to McCain Street "for the merits of the senator to Georgia." At the moment, the Batumi leadership has not responded to Kamadze's initiative. And why exactly did they decide to rename Lermontov Street? Really revenge on the poet for imperishable lines: "timid Georgians fled"?
It should be recalled that the late Senator John McCain in 2010 received from the hands of Georgian President Mikhail Saakashvili the Order "National Hero of Georgia" for supporting Tbilisi during the 08.08.08 war. It is McCain who owns the words: "Today we are all Georgians," spoken by him during the events in South Ossetia.
Meanwhile, the initiative to perpetuate the memory of McCain was made in Lithuania. With the proposal for the name in honor of the American senator of the street or square of the capital of Lithuania - Vilnius, made the chairman of the parliamentary party "Union of Fatherland - Christian Democrats of Lithuania" Gabrielius Landsbergis. It's true that in Vilnius they haven't decided yet which particular object of the capital will be "worthy" to be named after the American senator.
http://www.globallookpress.com/