With a clear hint: SARMAT post appeared in the State Department
The leadership of the US State Department has introduced a new position in the staff list - a senior adviser on Russian harmful activities and trends, reports
Express Online
.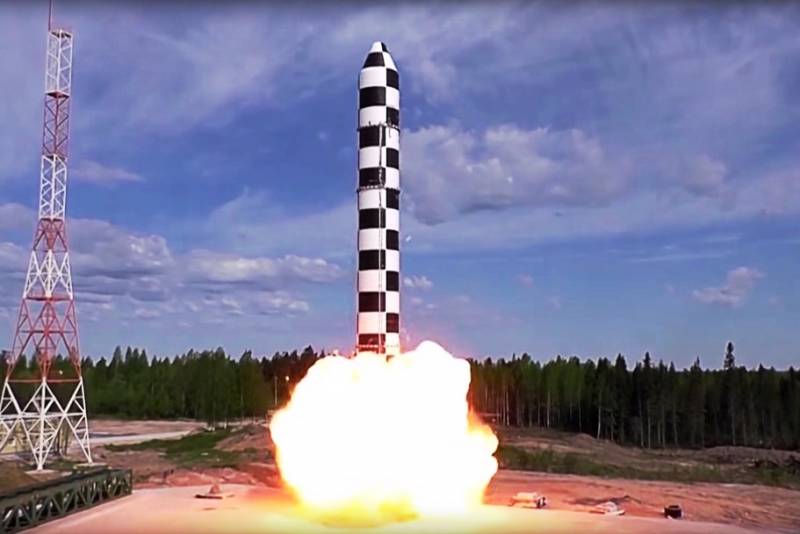 Americans like to invent new unusual names, for example, for administrative units or military operations, but in this case the naming of the post looks rather long and frankly weird.
The explanation lies in the plane of both linguistic and diplomatic creativity of the State Department. In English, it sounds as follows:
senior advisor for malign activities and trends
. And now let's add the first letters of these words and get the abbreviation SARMAT.
As it is known, the heavy fifth-generation ICBM (PC-28), capable of overcoming all existing missile defense systems, is named "Sarmat" in Russia. About this complex, among other advanced weapons, told in the spring of this year, Vladimir Putin.
The representative of the State Department confirmed at a press conference that the name of the position was not chosen randomly. Thus, according to the publication, the US administration makes it clear that the anti-Russian sanctions imposed from 2014 onwards are not a reaction to those events that are indicated in official documents (annexation of the Crimea, support for separatists in the Donbass and Skripale poisoning). , and one that nobody expected from her.
However, the attempt of economic strangulation of Russia in response to the use of the right of a sovereign state to modernize its military power to a state adequate to existing threats is not capable of producing the result required of it, the author concludes.
Ministry of Defense of the Russian Federation