Alexander Lukashenko gave an interview to TV channel
"Belarus1"
where he spoke about the intricacies of relations with Russia. One of the topics for discussion was the issue of anti-Russian (Western) sanctions (also retaliatory measures of the Russian Federation) and the appearance on the shelves of Russian stores of European goods labeled "Made in Belarus". The Belarusian leader said that there is no reason for Minsk to take measures for profit on someone's problems, including Russia's problems.
According to Lukashenko, "Minsk doesn't gain anything."
President of the Republic of Belarus:
There are no hidden currents here - to incline Russia, because it has weakened or is weakened, or it has a difficult situation. There is no such thing and never will be. I am an experienced politician to mimic on these topics. This is a complete idiocy.
Earlier, Lukashenko said that behind the appearance of sanctions products with Belarusian markings in Russia are "big epaulets". And these "big shoulder straps", according to the statement of the President of the Republic of Belarus, have no relation to Minsk.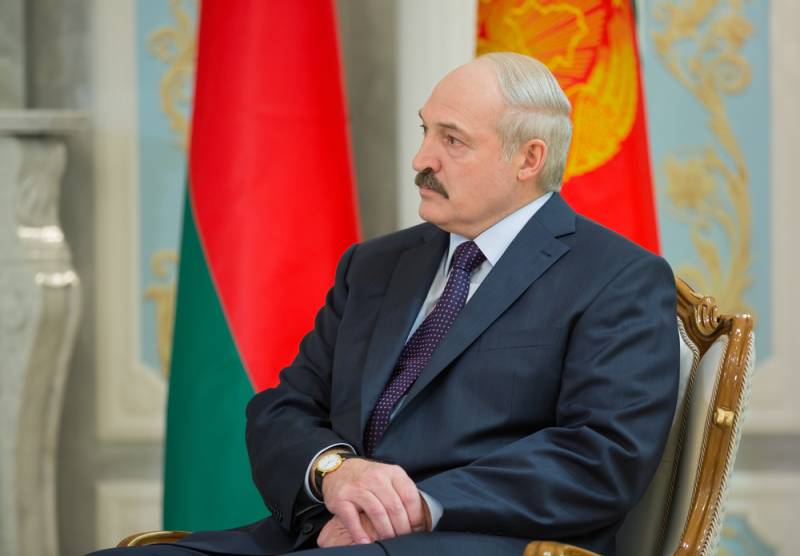 He told Lukashenko about the relationship with Russian President Vladimir Putin. The head of the Republic of Belarus noted that disputes often arise between them, during which they "spark". At the same time, Lukashenko adds:
We have quite a few, as they say, contradictions, roughness (...) I said to him: "Tell me, can you argue with someone from the presidents, argue like, say, with me or me with you?" Indeed, this does not happen. In diplomatic relations practically does not happen.
According to Lukashenka, if the presidents of the two countries agree on something and the agreements are not fulfilled, then the responsibility lies not in the Belarusian plane. "
Recall that earlier Minsk asked Russia for a loan. The President of the Republic of Belarus notes that the Belarusian economy suffers losses "along with the Russian economy."
President of Belarus:
You know, we are peoples from the same root. We are native people. Like someone - do not like it.
He added that Russia for Belarus and Belarus for Russia "are guardian angels."