Investigators of the SBU summoned for questioning an official representative of VF Tanker, the owner of the Russian ship Mechanic Pogodin detained in Kherson.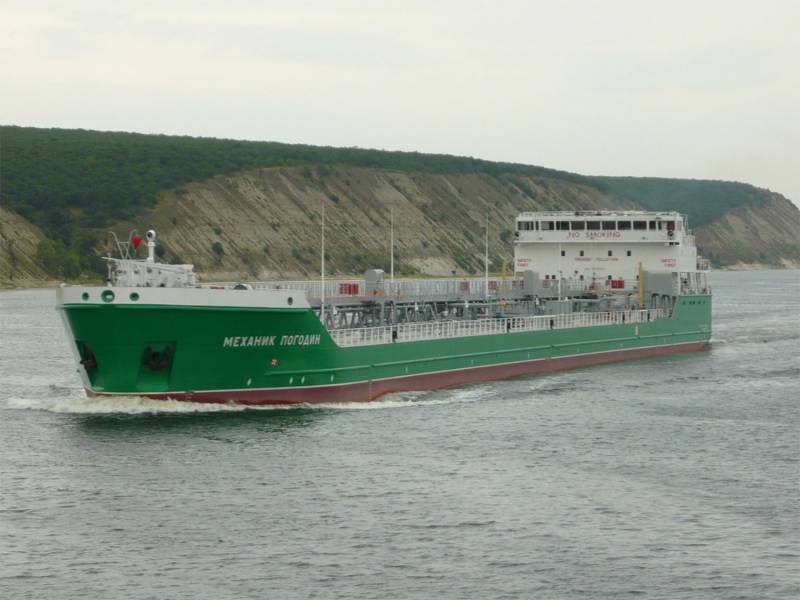 In the press service of the company
сообщили
that 23 of August was the representative of the shipowner summoned to the SBU under the pretext of discussing legal issues, but instead he was given two summonses for questioning as a witness, scheduled for 28 and 29 of August.
In the meantime, a company representative should immediately leave the territory of Ukraine. Thus, Ukrainian law enforcement officers still shy away from discussing the legal basis for the detention of the tanker Mechanic Pogodin.
Criminal case No. 42014000000001194, under which investigative actions are being carried out, was instituted as early as 2014 year on three articles - state treason, abuse of power, violation of the procedure for entering and leaving the temporarily occupied territory of Ukraine. According to employees of the SBU, it is "universal" because it has been used for several years as a tool for law enforcement agencies to conduct investigative operations throughout Ukraine. As part of this case, more than 100 procedural decisions have already been made, several courts have been arrested, dozens of searches, seizures and interrogations have been conducted.
Earlier it was reported that "Pogodin" was detained by the Ukrainian special services due to the fact that the shipowner company is listed in the sanction list. However, it is not. As the law enforcement authorities explained, the reason for the detention of the vessel was the fact that its construction was financed by the leasing company VEB-Leasing, which is under Kiev sanctions.
Nobody cares that since the launching (2011 year) "Mechanic Pogodin" is on the balance of the shipowner - the company "VF Tanker", not included in the sanction lists,
says release.
Recall, the Russian ship was detained in Kherson on August 10 without explanation. The official claim to the tanker arrived only 18 August. According to a member of the Federation Council, Franz Klintsevich, if in the near future Pogodin does not get an opportunity to leave the Ukrainian port, Russia's reaction will be extremely tough.