Syria: The independence of South Ossetia must be recognized by the UN Charter
The Syrian Arab Republic in the near future will open an embassy in South Ossetia, said Riyad Haddad, the UTS ambassador to Russia, at a press conference. Syria recognized the independence of the South Ossetian Republic of 29 this May, the ambassador added.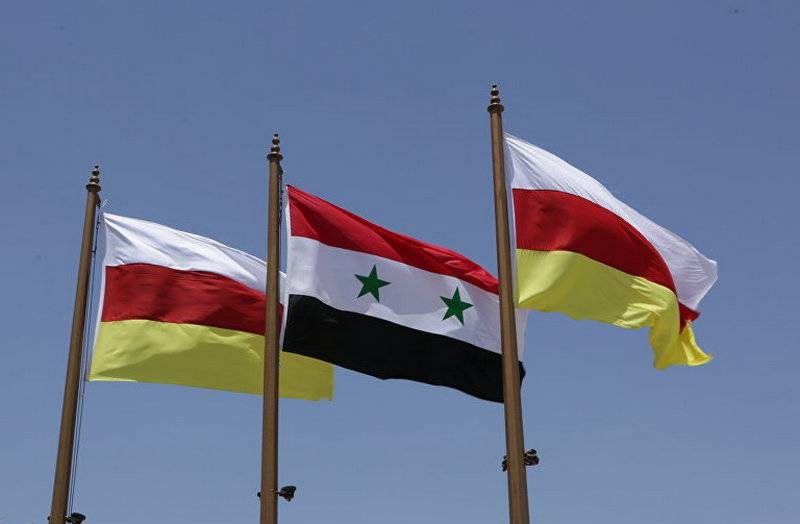 The Syrian embassy in Russia said that the agreement on the exchange of embassies with Tskhinval and the construction of the building of the Syrian embassy in South Ossetia has already been signed. Also previously signed an agreement on the establishment of diplomatic relations. Currently, work in this direction is underway, but when the Syrian embassy opens, it depends on further contacts of the governments of the countries.
At the same time, the Syrian government believes that the independence of South Ossetia should be recognized in accordance with the UN Charter, and the circle of states that recognized South Ossetia as a separate state from Georgia should expand.
Recall that in South Ossetia a number of events are being held, dedicated to the tenth anniversary of the recognition of the independence of the republic. Syrian Ambassador to Russia Riyad Haddad was invited to Tskhinval due to the absence of a Syrian embassy in South Ossetia.
Today, the independence of South Ossetia was recognized by Russia, immediately after the end of the war 08.08.08, Nicaragua, Venezuela and Syria, as well as the dwarf states of Nauru, Vanuatu, Tuvalu.
http://www.globallookpress.com/