Slaves and toadies! The first president of Ukraine spoke about Ukrainians
The first Ukrainian president, Leonid Kravchuk, on the ZIK television channel, said that he had become disillusioned with the Ukrainians over the past 27 years and called them slaves and lackeys.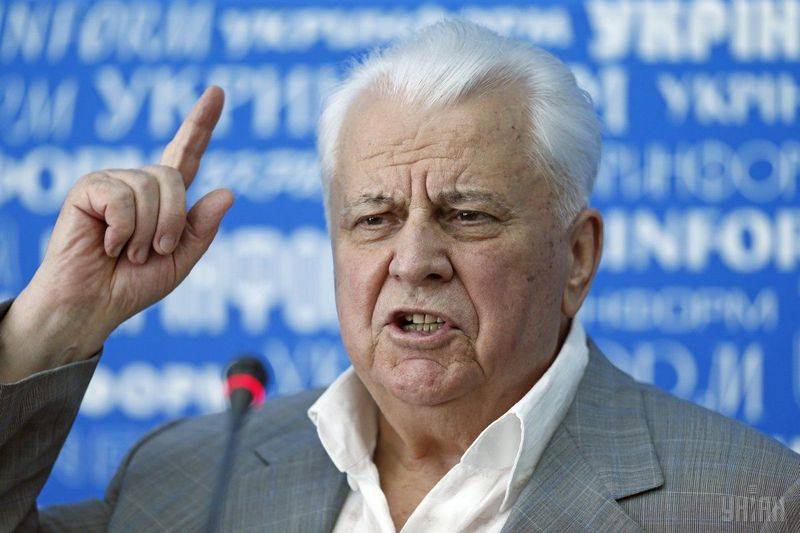 As Kravchuk stated, after Ukraine gained independence, he assumed that the citizens of the new country, "highly educated" and having gained freedom of choice, would begin to create a "new political life", but nothing happened, since most Ukrainians turned out to be "slaves and lackeys". Reckoning for a new life was not justified, he added.
Politicians in power "executed orders" and "served untruths" to their patrons, Kravchuk is convinced, and a highly educated political elite has not been formed over the entire existence of an independent Ukraine. The current "rulers" sitting in Kiev cynically and frankly deceive ordinary Ukrainians, their words never coincide with deeds.
Earlier, Kravchuk said that if he could return to the past, he would change a lot in relations with Russia, starting with friendship treaties and ending with the payment of USSR debts. In his opinion, Ukraine should also have been involved in the payment of Soviet debt.
Leonid Kravchuk became the first president of Ukraine after declaring its independence and held this post from December 1991 to July 1994. He participated in the signing of the Belovezhsk agreements, according to which the Soviet Union ceased to exist and the CIS was created.
http://www.globallookpress.com/